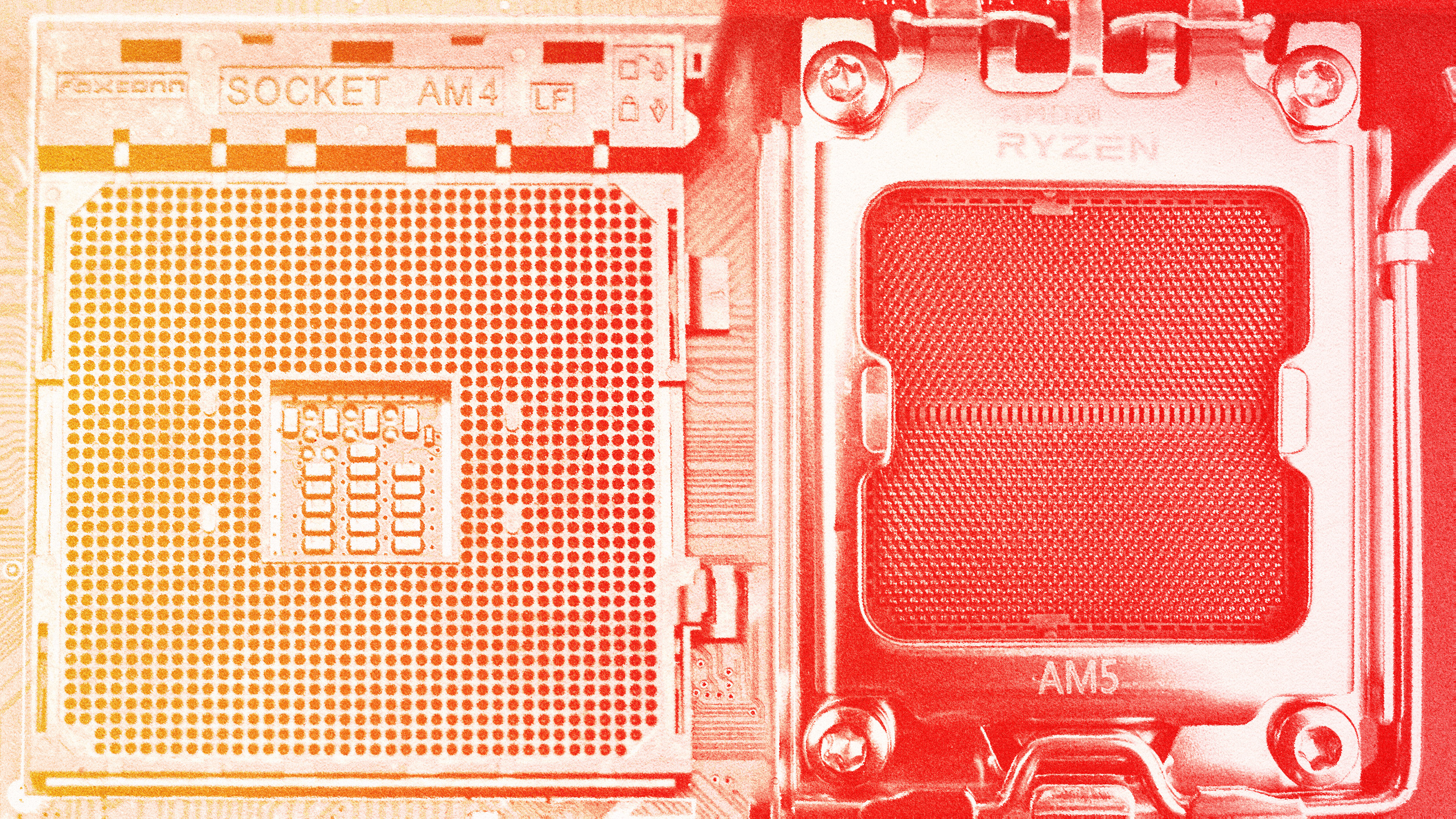 AM4 and AM5 are the two most recent socket designs for AMD processors. Introduced in late 2022, AM5 is the latest revision and apparent future socket for all upcoming Ryzen processors on their roadmap. But how do AM4 vs AM5 compare?
AMD Sockets – A little History
The CPU socket is the physical connection between motherboard and processor, essentially defining how the CPU communicates with the rest of the system components and how power is delivered to the processor. While Intel is known for refreshing its CPU socket every 2-3 processor generations, AMD has taken a much more steady approach, using a a longer life cycle, focusing on significant feature and performance updates. Here's a brief outline of the previous sockets.
Socket A
Socket 754
Socket 939
AM2/AM2+
AM3/AM3+
AM4
Release Year
1999
2003
2004
2006
2009
2016
Pins
462
754
939
940
938
1331
CPU Width
32 bit
64-bit
64-bit
64-bit
64-bit
64-bit
Notable Chipsets
AMD 750
AMD 750
580X
790
890FX
X470
AMD 760
AMD 760
570X
780
990FX
X570
Notable Processors
Athlon
Athlon 64
Athlon 64
Athlon II
Athlon II
Ryzen
Athlon XP
Sempron
AMD Athlon 64 X2
Phenom II
What is AM5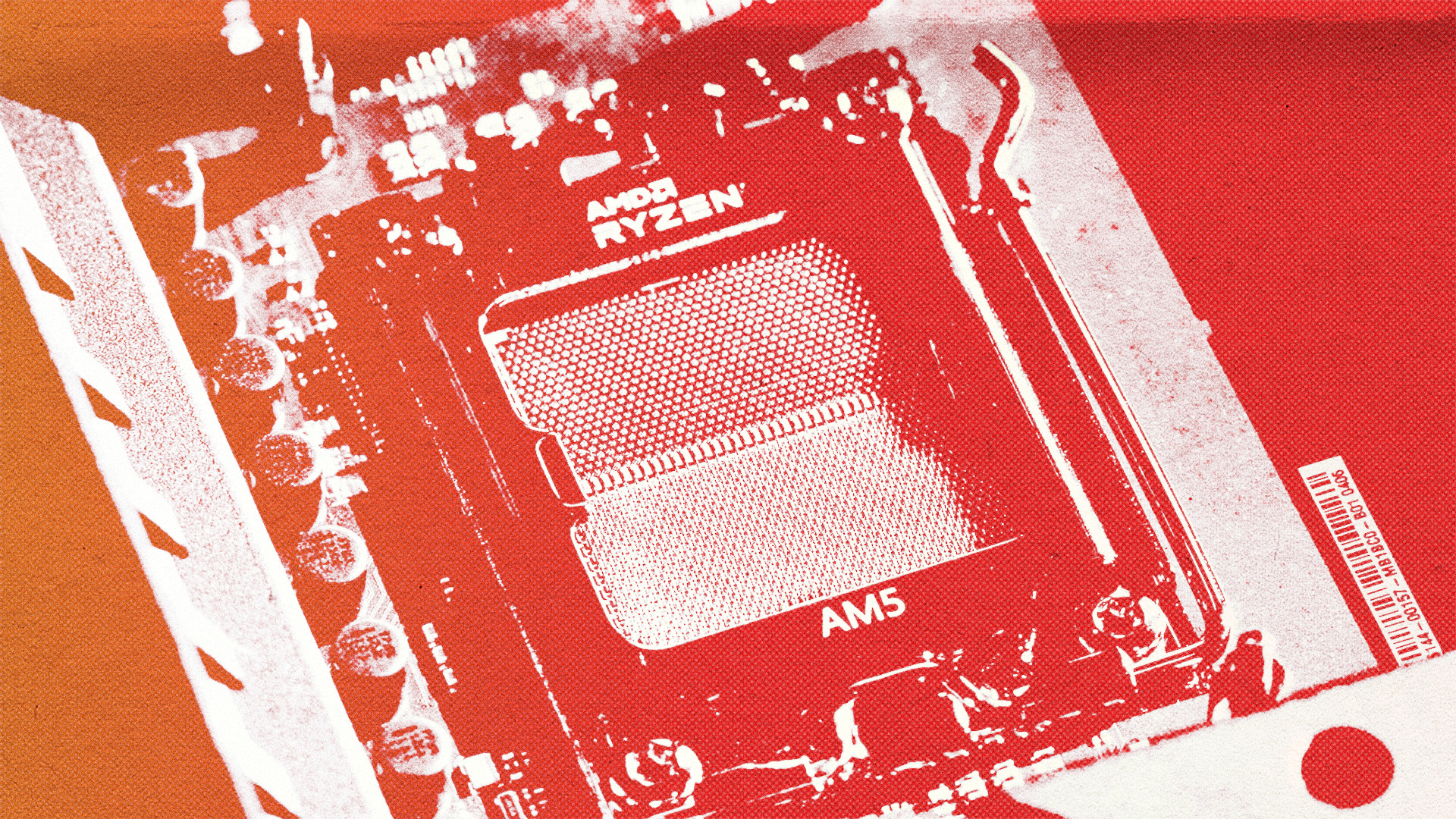 AM5 is AMD's first consumer desktop socket refresh since AM4 in 2016. It supports the latest Ryzen 7000 series processors and X670 chipsets. While it's currently relegated more to the enthusiast segment at the time of this writing, it's slated to become AMD's new socket standard as AM4 becomes phased out.
AM4 vs AM5 – How do Features Compare?
From a consumer standpoint, there are two very notable new features that AM5 offers that are worth considering, and one additional feature that will impact future top end CPU performance.
DDR5 Support – AM5 is the first AMD socket to support DDR5. Unlike Intel's newer Z690 and Z790 chipsets, the AM5 socket will not have a DDR4 option.
PCIe – Like Intel's new chipsets, AM5 now supports PCIe Gen 5 within the expansion slots as well as M.2 ports, meaning more throughput for next gen graphics and support for Gen 5 NVMe storage (when those become available).
Higher TDP support – This feature doesn't directly impact the performance of additional components or peripherals, but does affect the total performance headroom available for future AM5 processors. By supporting up to 230W total power delivery, AM5 processors can potentially offer significantly higher frequencies and total core count than its predecessors.
Here's a full breakdown of AM4 vs. AM5 specs and features:
| | | |
| --- | --- | --- |
| | AM4 | AM5 |
| Processors | Ryzen 1000 – 5000 series | Ryzen 7000 series |
| Architecture | Zen, Zen 2, Zen 3 | Zen 4 |
| Pins | 1331 | 1718 |
| Chipsets | X470, X570 | X670 |
| Socket Power Delivery | 142W TDP | 230W TDP |
| Supported Memory | DDR4 | DDR5 |
| PCIe Gen | Gen 3.0, Gen 4.0 | Gen 5.0 |
AM4 vs AM5 – Which to Choose?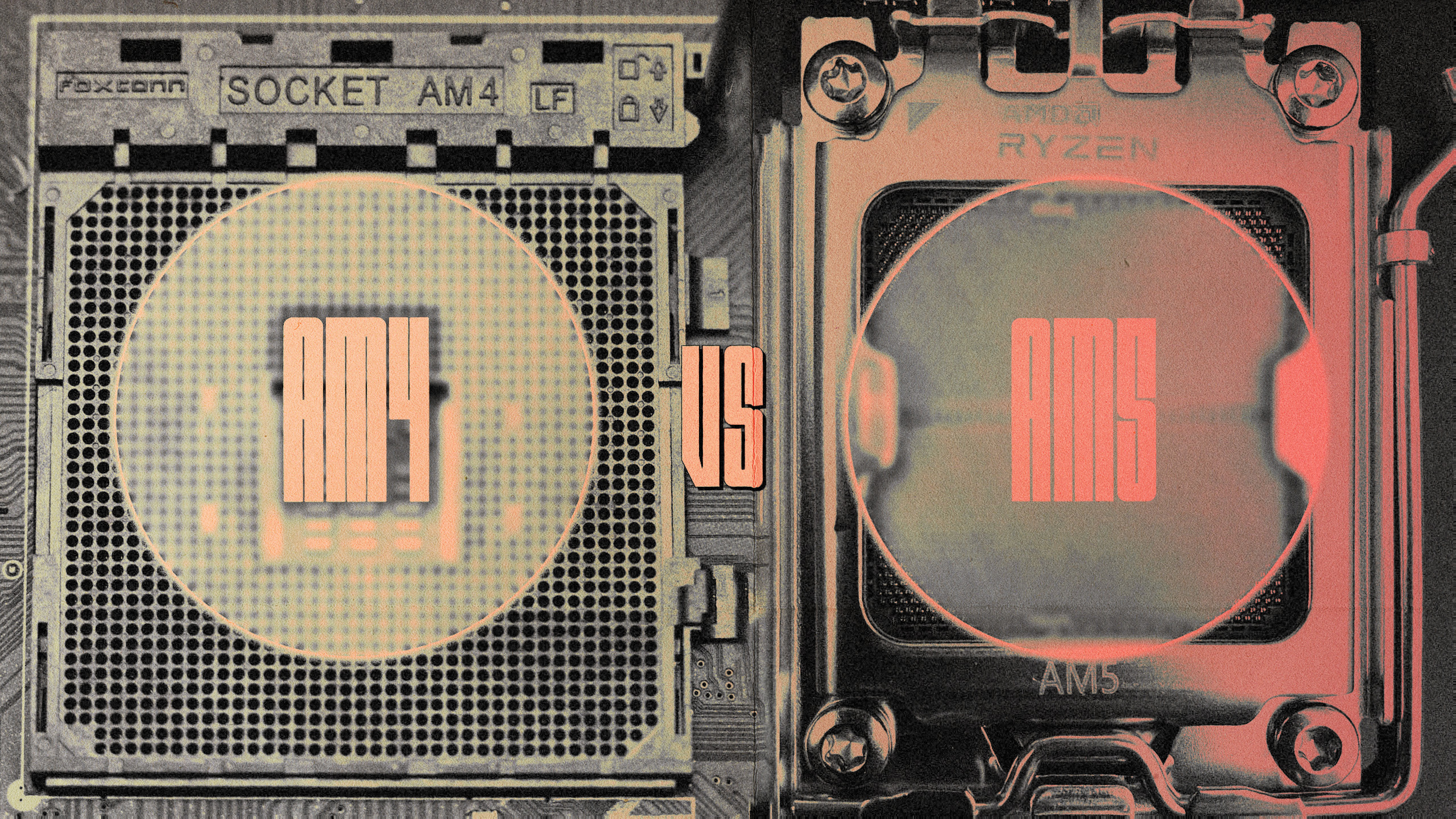 Which platform is right for you really depends on what type of PC you're in the market for. If top-end performance, support for the latest technology, and upgrade path are a priority, AM5 with Ryzen 7000 is the obvious choice. But being on the bleeding edge always comes at a price premium, so if value is a priority, there's still a lot of it to be had with Ryzen 5000 and AM4.
Configure your AM5 based Z95A here.
"Raptor Z95 is a high-performing desktop well-suited for those who want the best in terms of components and performance." – Tech Radar
Configure you AM4 based Z55A here.
"The attention to detail and tuning pays off in the performance…Velocity Micro knows how to build a fast computer."
The following two tabs change content below.
Josh has been with Velocity Micro since 2007 in various Marketing, PR, and Sales related roles. As the Director of Sales & Marketing, he is responsible for all Direct and Retail sales as well as Marketing activities. He enjoys Seinfeld reruns, the Atlanta Braves, and Beatles songs written by John, Paul, or George. Sorry, Ringo.