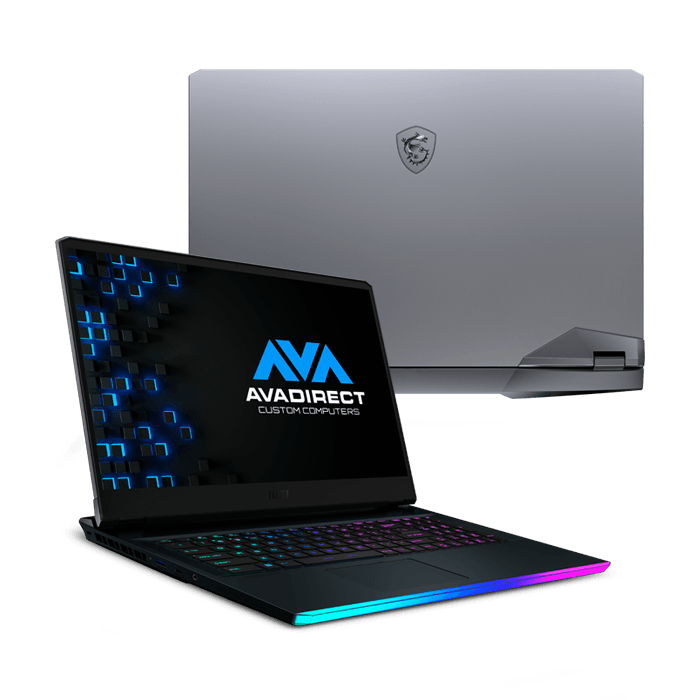 Not everyone has the need for a full-sized gaming PC. Maybe you don't have the desk space, or maybe you want a PC that you slip into a backpack and take to a friend's house. When it comes to purchasing a custom gaming laptop, there are a lot of options out there.  Asus, MSI, Gigabyte, Acer, Clevo, and many other manufacturers are striving to produce the best product for your gaming laptop needs – but what brands and their respective offerings are worth your time?  Let's look at the top three gaming laptops you should consider.
How much is a gaming laptop?
Gaming laptops can be pretty expensive. If you're looking for a laptop that can rival even the best gaming PCs, you'll be looking to spend around $2500+. With those prices, you can expect 4K resolution at 60FPS with minimal stuttering on most AAA titles, thanks to the RTX 3080 a gaming laptop at that price range should have. Looking to perform at 60FPs at 1080P? A gaming laptop of that caliber would cost around $800 or so.
What is the best gaming laptop?
If we had to pick a favorite gaming laptop, it would be the MSI GE 76 Raider.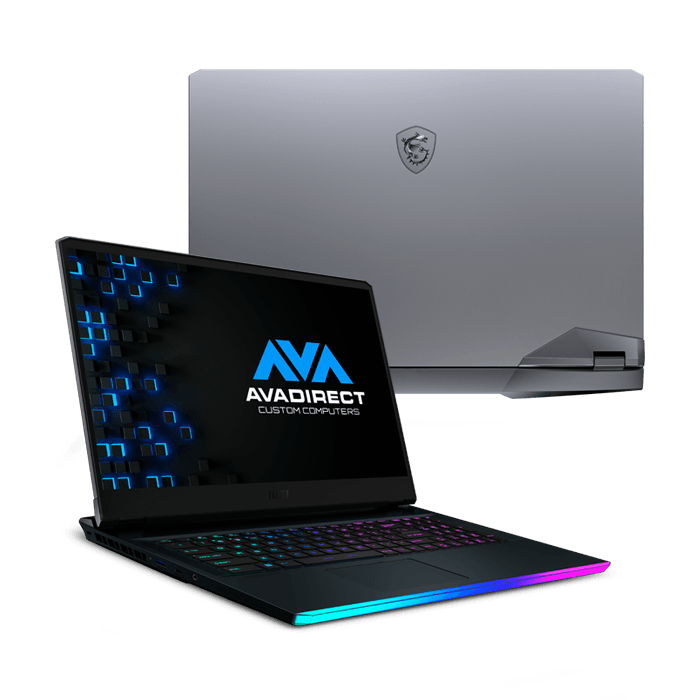 This is a big player in the gaming laptop scene, as a lot of MSI notebooks are.  Supporting up to a 3080ti, a 12900k (mobile), 4k resolution, and up to 360Hz refresh rate.  This is for the serious gamer who is looking for a sleek design, fast system, and something that is reliable.  The battery life on this unit is phenomenal, as well, allowing for long game sessions on the battery alone.  This model is quite noisy with the fans as it needs as much cooling as possible for those powerful components to stay cool.  The display on this unit is a bit dimmer than previous models, but I don't see that as a deal breaker.  While this is a pricey option, it is worth every penny. Customize yours here. 
Best Value ASUS gaming laptop model
Asus ROG Zephyrus G14- Asus makes great laptops, as well.  The Asus ROG Zephyrus G14 has a nice and sleek design that makes the portability wonderful.  This laptop has an AMD Ryzen 9 6900HS as well as an AMD RX6700S.  While I am not a big fan of the AMD GPU, the Ryzen processor is going to pack a good punch alongside the AMD GPU.  The display on the G14 is a QHD (1440P) screen with a 120Hz refresh rate for that buttery smooth experience.  The G14 also comes with a stock 1tb SSD and starts out with 8 GB of onboard memory.  This is a pricey unit and does run warm, but beyond that, this is a wonderful option for a gaming laptop.
Best Gaming Laptop Design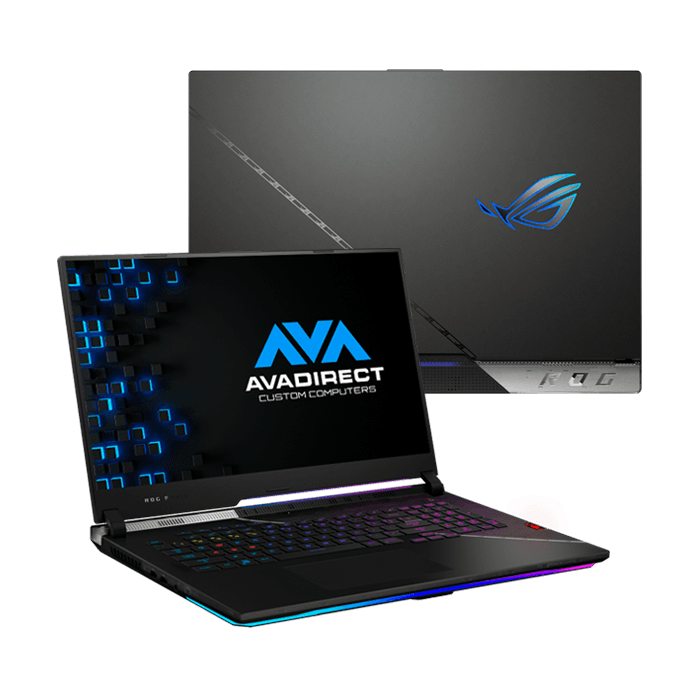 ROG Strix SCAR 17 SE (2022)– We end the list with another Asus laptop, and this is a powerful one – the ROG Strix SCAR 17 (2022).  The SCARs have been around for a while and they are beefy, powerful, and sport a really nice design.  The SCAR has an Intel Core i9-12950HX and with options up to an Nvidia RTX 3080ti and has extreme liquid metal on both the GPU and CPU for assistance in keeping the laptop cool during intensive application or gaming use.  The screen can be an FHD (1080p) with a 360Hz screen or you can upgrade to an QHD (14409) with a 240Hz refresh rate for great quality and still buttery smooth.  While this laptop has a lot of features and leave room for plenty of USB addons, it does not have a webcam which could be a deal breaker for some consumers depending on their needs.  However, you could always buy a standalone webcam if absolutely needed.
As I stated in the intro, there are many options in terms of gaming laptops, and laptops in general, out there.  While these are our picks for best gaming laptops, you still can look around at our other offerings if none of these suits your needs.  You can use our configurator to configure a gaming laptop to your needs, or you can reach out to our awesome sales team that can help guide you in the right direction if you need assistance! Customize your ROG Strix Scar 17 today.