Black Friday is by far the biggest shopping holiday in America, as retailers tout serious savings on nearly all of their products—a big perk for designer shoe lovers.
Though more and more shoppers are buying their goods online (roughly 88 million people did their Black Friday shopping online in 2021, compared to 77 million shoppers just days later on Cyber Monday), many people still flock to shopping outlets in hopes of getting a good deal.
While shoe retailers would like you to think otherwise, Black Friday is not the cheapest day of the year to buy shoes (Credit: Iuliia Pilipeichenko / Shutterstock)
In fact, there were 155 million Black Friday shoppers in 2021, which accounts for more than a third of the population in the United States.
Black Friday is a huge deal.
Unfortunately, the deals in question may not be all they're cracked up to be. For shoe enthusiasts like us, we're always eyeing the price decreases (and increases) before purchasing our next pair, which has led us to a disheartening realization: shoes don't get cheaper on Black Friday.
Why you should skip the shoe rack this Black Friday
Retailers mark up shoes on Black Friday to trick you into thinking you are getting a better deal.
With all of the advertisements of huge savings, it is easy for us to believe that goods will be cheaper on Black Friday—after all, this used to be the case.
However, in recent years, shoe retailers have used a sneaky (and somewhat unethical, if you ask us) process to fool consumers into buying more without saving much money.
Shoe retailers normally increase prices on shoes in the days and weeks leading up to Black Friday (Credit: LightField Studios / Shutterstock)
A study by sneaker expert and shoe enthusiast Danny McLoughlin of RunRepeat found that in the months before Black Friday, retailers will slowly increase the prices of their shoes.
This increase is slight, but just before Black Friday, the prices of the shoes are the highest they've been all year. On Black Friday itself, the prices are "slashed," and retailers will advertise a pair of shoes at 60% off, but even with this discount, the price consumers pay for these shoes is still higher than it would have been if they purchased them earlier in the year.
The study continued to find unsettling truths, noting that:
Sneakers (and other shoes) are cheaper 66% of the days throughout the year than they are on Black Friday. To put this in perspective, if you pick 10 days throughout the year, at random, your chosen pair of shoes will be cheaper on at least 6 of them.
Shoes are up to 57% more expensive on Black Friday.
There is no significant price drop on shoes on Black Friday. Instead, they remain stable.
Shoe sales after Christmas are better than the ones on Black Friday
Black Friday has become such a popular shopping holiday because it allows consumers to purchase all of their Christmas gifts at once. As we've noted, retailers will mark up the prices on Black Friday, duping consumers out of their hard-earned money.
Waiting to buy shoes until after Christmas can save you a substantial amount of money (Credit: Nedeljko Plavsic / Shutterstock)
After Christmas, shoe prices are often severely discounted, as retailers don't need to market "sales" on holiday gifts. Once the holidays are over, you can snag designer shoes for a fraction of the price.
Still, Black Friday isn't all bad!
Though the majority of shoe retailers practice unethical price gouging on Black Friday, there are some good deals out there, albeit few and far between.
The same study from RunRepeat's Danny McLoughlin found that while 99% of shoes are marked up at an average of $30 for Black Friday, there is still that 1% of shoe retailers that truly offer their wares for the cheapest prices that day.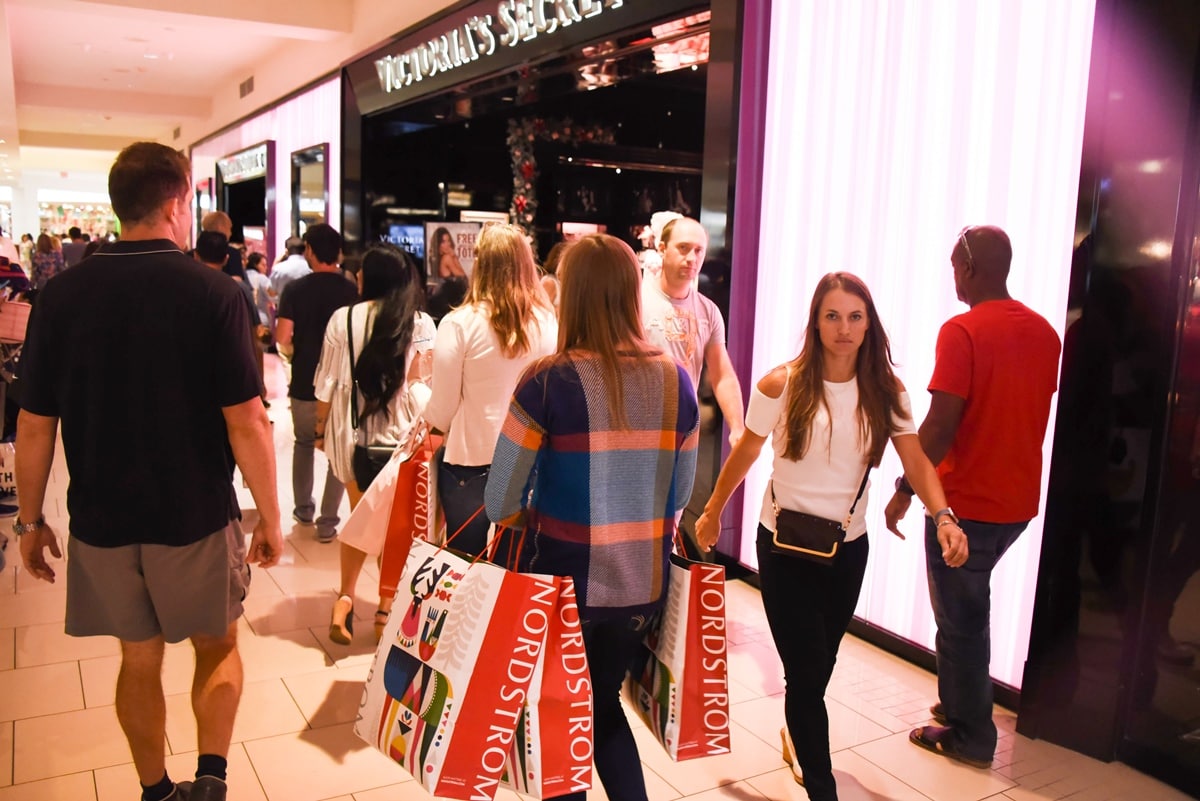 Black Friday is the busiest shopping day of the year in the United States (Credit: INFphoto)
We recommend skipping the in-person shoe sales this Black Friday, but if you do your research beforehand, it is possible to find your new favorite pair for a steep discount!