Actress and podcaster Keke Palmer is known for being open and honest with her fans on social media.
And recently, she took a break from her most recent role of being a new mother after giving birth to her first baby, Leodis Andrellton Jackson, with her partner Darius Jackson last month to be candid about the challenges of parenthood.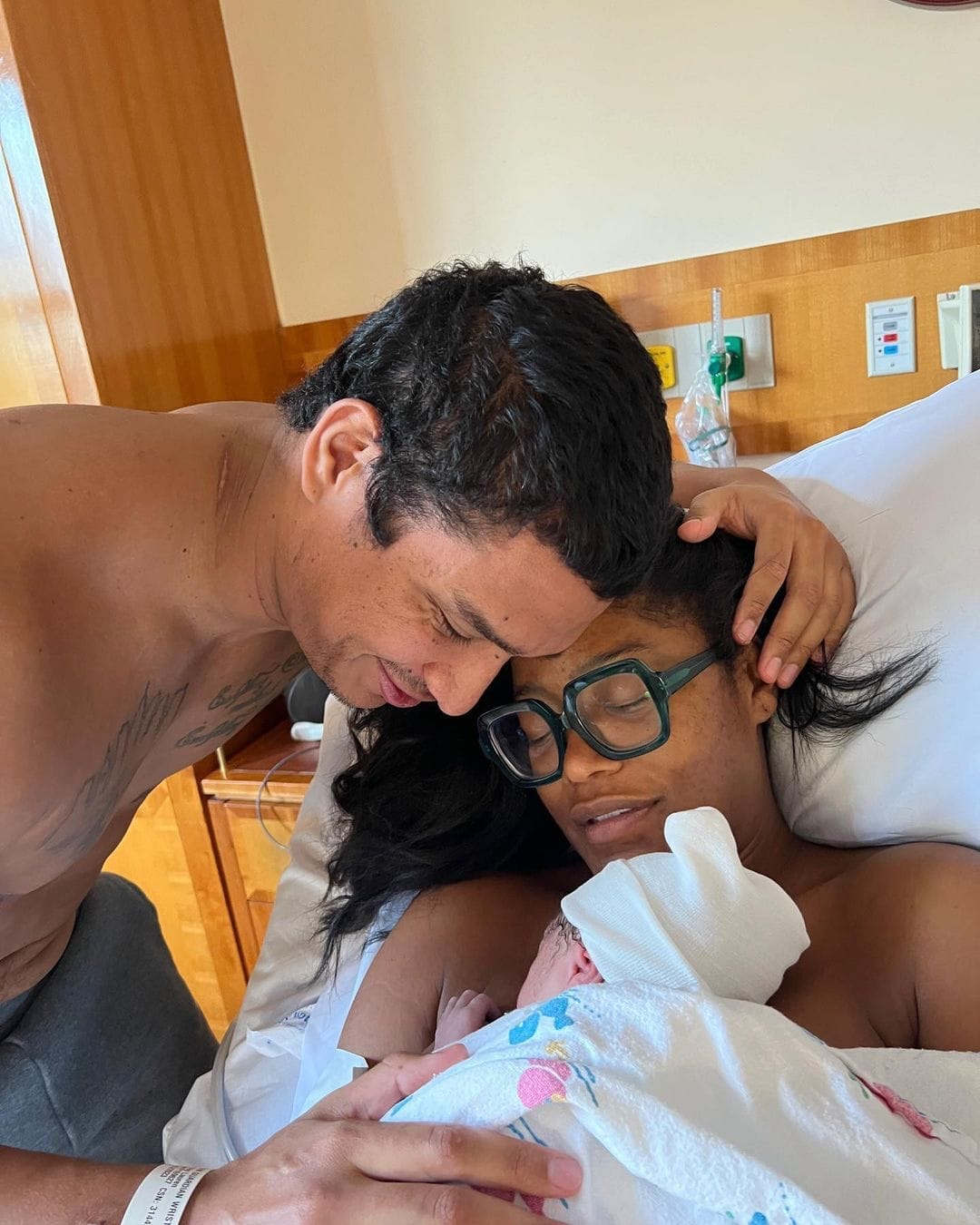 Keke Palmer and partner Darius Jackson welcomed their first baby, Leodis Andrellton Jackson (Credit: Keke Palmer's Instagram)
In a new Instagram video, the 29-year-old star acknowledged that becoming a parent isn't simple, but she praised single parents for taking on the challenge alone.
Palmer said, "I just came on here to say, if you are a single parent, pull out your cape. Matter [of] fact, clip your angel wings. Because I don't know how it is you did it."
She continued, "And I really don't want this to sound pander-y or something like this because I know there are a million and one reasons why somebody wants to be a single parent or becomes a single parent. Maybe they lost somebody. Maybe they don't want to deal with somebody. Maybe it's a choice."
The actress elaborated, "But when it comes to raising a kid, I've already learned in these short few days that it takes a village. And sometimes that's a privilege."
She got emotional when talking about single parents and said, "And I just want anybody out there that's a single parent that's been doing this – friends of mine, people that I don't know, family members of mine – [know that] I really am, in my heart – it brings tears to my eyes. I am just truly, profoundly impressed."
Palmer added the hilarious message, "I ain't gon' lie, I'm gettin' COOKED!" to her video.
Renowned moms and viewers of the video both left supportive comments and emojis. Tabitha Brown softly commented, "You're doing great, honey❤️."
In December, Palmer announced her pregnancy by opening her debut on Saturday Night Live with a sweet baby belly surprise on the Studio 8H stage.
The Hustlers star has been posting adorable pictures and videos of herself on social media and updating her podcast listeners on her pregnancy's development.
When asked about her baby bump debut on Saturday Night Live during an interview for Vanity Fair's Hollywood Issue, the actress explained, "I knew it was going to be a thing to try and hide it – people were already commenting on it. I didn't really know how to address it. It just felt like it was never the right time, and having a child is so private."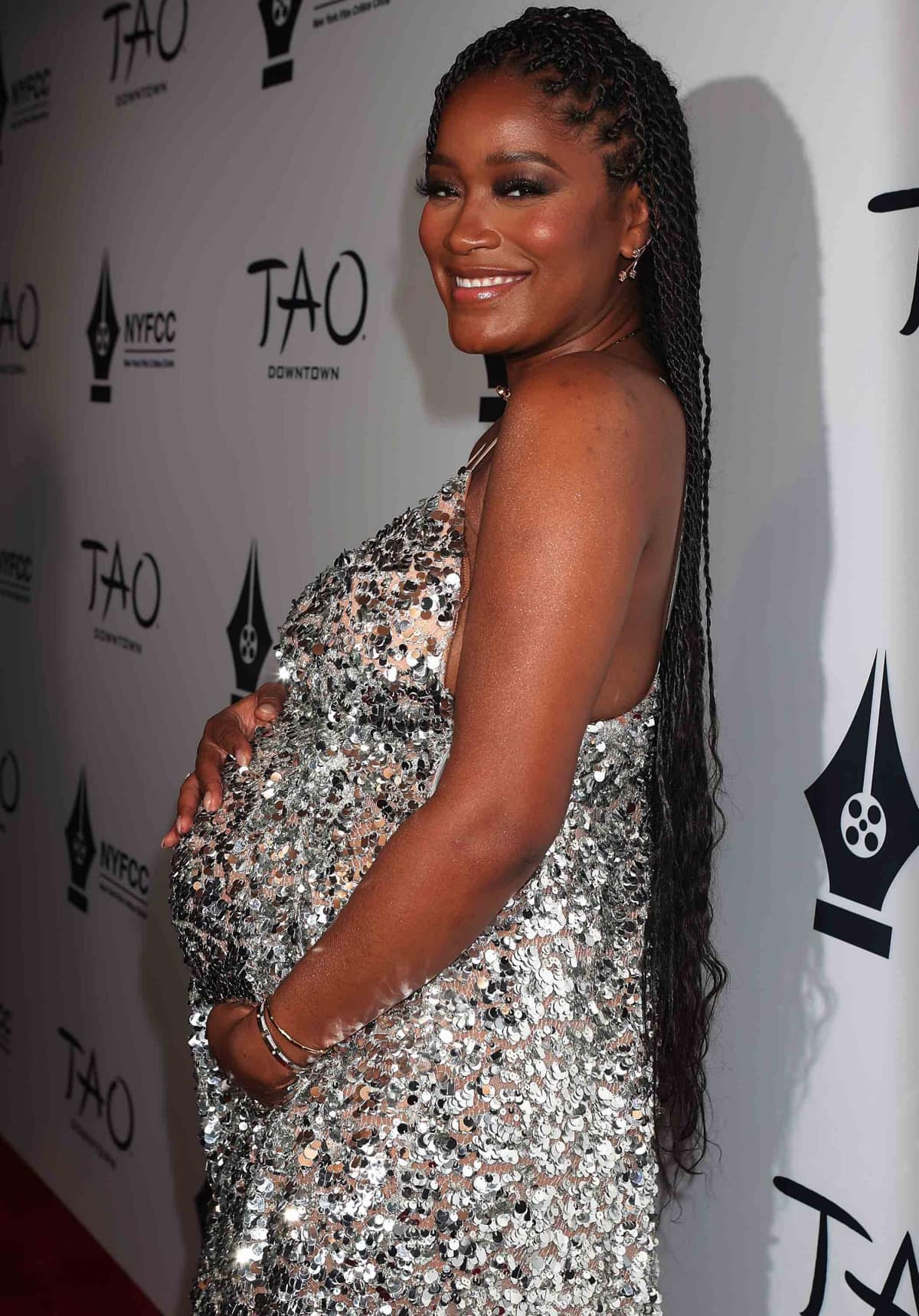 Keke Palmer showcasing her baby bump in a Michael Kors silver sequined gown at the New York Film Critics Circle Awards in New York City on January 5, 2023 (Credit: Dave Allocca / StarPix / Startraksph / Cover Images)
She continued, "But I felt like I should probably let people know. You need a certain level of physicality to do SNL. It was so much fun to say it during my monologue. That's something my kid can have forever. I'm so happy for my child!"
Keke Palmer quipped that she "really expected something so dramatic" during her pregnancy, adding, "I have something that's moving around in there every now and then. That part is creepy sometimes."
While Palmer may be experiencing parenting challenges, she's also finding joy in the experience. She shared that the pregnancy was an "incredibly fun ride" for the two first-time parents.
The Alice actress explained that she's had "unbelievable support" during her pregnancy. Palmer said, "I have a very lonely career and also a very overwhelming career. To do SNL, for instance, is extremely amazing but also tough for a multitude of reasons – what it means in terms of your career, how grueling the schedule is. You have to get really focused, and the people around you have to be prepared for whatever it does to you."
Keke Palmer has found love and unwavering support from partner Darius Jackson especially during her pregnancy (Credit: Keke Palmer's Instagram)
She also gushed about the love and support from her partner, Darius, saying, "I felt the support of my partner during that in a way that's not anything I have had before. Ever since I met him, [he's shown] a selflessness. Making sure that I'm not alone, making sure I have support."
The star of The Longshots continued, "I think that's all you can ask from anyone. And I've only ever really had that kind of support from my family – and it's funny because now we are family."
Naturally, Palmer's followers have shown her much love and support on social media, notably Twitter, where they've proclaimed themselves to be the virtual aunts and uncles of the entertainer's son.
The Time 100 Next List honoree gushed and said, "That gives me life. It's so sweet because I've been performing for so many years, so for people to feel that way? It's huge. It gave me so much joy to see them celebrating with me."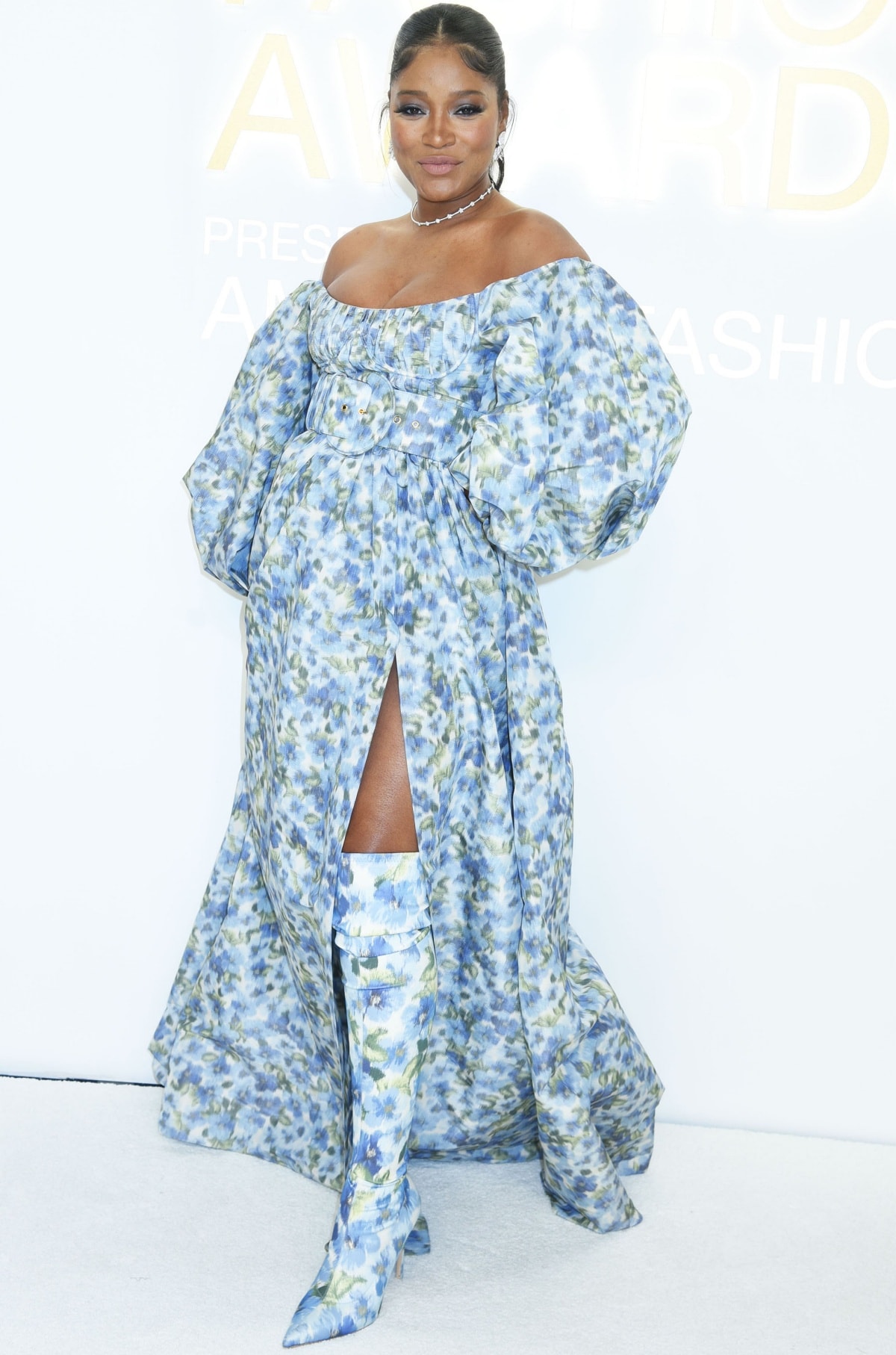 No matter what situation Keke Palmer is thrust in, one thing's for sure: she will slay and come out of it stronger, better, and far more beautiful than she already is (Credit: Darla Khazei / INSTARimages / Cover Images)
Keke Palmer's authenticity shines through as she openly shares the highs and lows of motherhood. Though she may use humor to cope, she never hides the truth. Her honesty resonates with fans who value her transparency and realness.
We wish her all the best as she continues navigating this new chapter in her life.