If you've watched TV, Youtube, or really any streaming service with commercials, you've more than likely laughed along with one of Progressive Insurance's commercials. Flo, a quirky insurance agent, captured the hearts of the world for many years.
But most recently, one of their most popular bits is with Dr. Rick, a self-help sensation that tells young adults how to live without acting like their parents. Who is Dr. Rick in real life, though? Is he really a therapist or just an actor?
Dr. Rick's Story
Sorry to the super fans, but Dr. Rick is played by Bill Glass, and he is not a real-life coach. That isn't even his real mustache!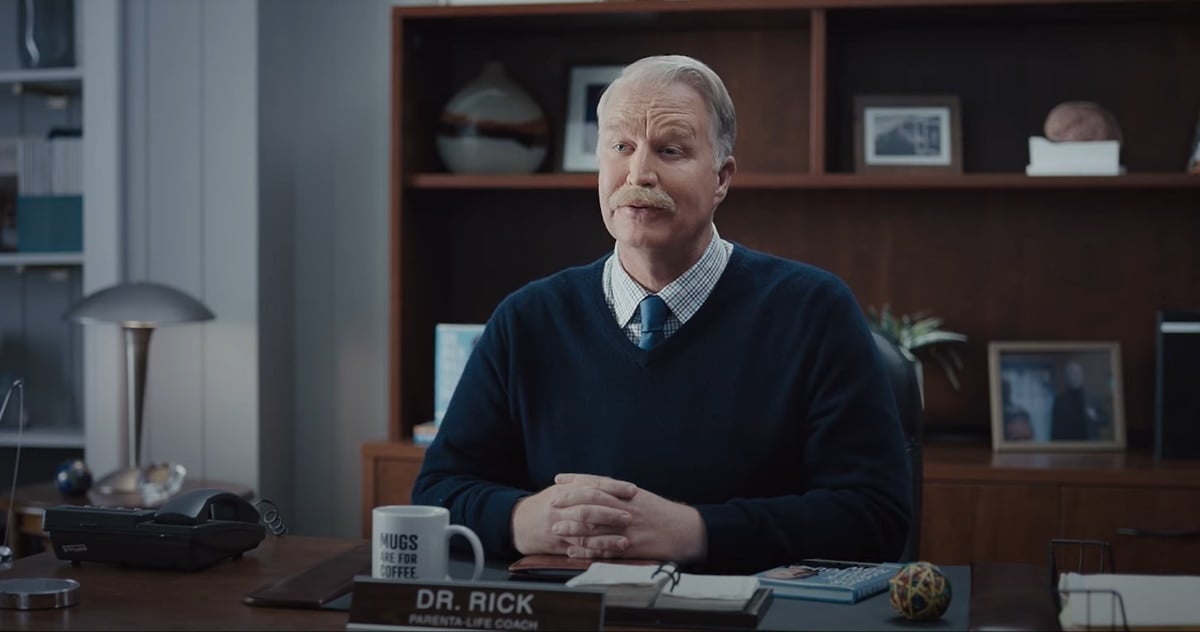 Dr. Rick, a self-help coach portrayed by Bill Glass, is a popular character in Progressive Corporation insurance advertisements helping new homeowners avoid becoming like their parents (Credit: Progressive Insurance)
Bill Glass, also known as Dr. Rick, has been an actor for over twenty years and seems to have hit his big break with his Progressive commercials. It's not known how much he's paid, but Bill Glass is unlikely among the world's highest-paid commercial actors.
He began his career in 1999 when he appeared in CBS Becker as Joseph. From there, he went on to continue working but never broke out of those smaller comedic relief roles.
As far as TV goes, you may recognize Bill Glass from Battery Park, where he played Stan Russell, Dharma & Greg where he played Brent, Roswell where he played the role of Mitch, Free Ride where he played a police officer, Cheap Seats: Without Ron Parker where he played a referee, Reservations where he played the role of Rick, Justified where he played the role of Mr. Lawlor, or maybe Man Up! Or Battleground, both of which he costarred in.
Aside from Progressive's commercials, Glass most recently appeared in Men at Work as Jim, The Middle as Mr. Bushman, Fresh Off the Boat as Bob, and Rutherford Falls as Frank.
Bill Glass is a comedic actor, which is what makes him memorable. In fact, did you know that most of his commercials are improv? While he is provided a general script to follow, directors allow him to truly spread his wings and say what feels right.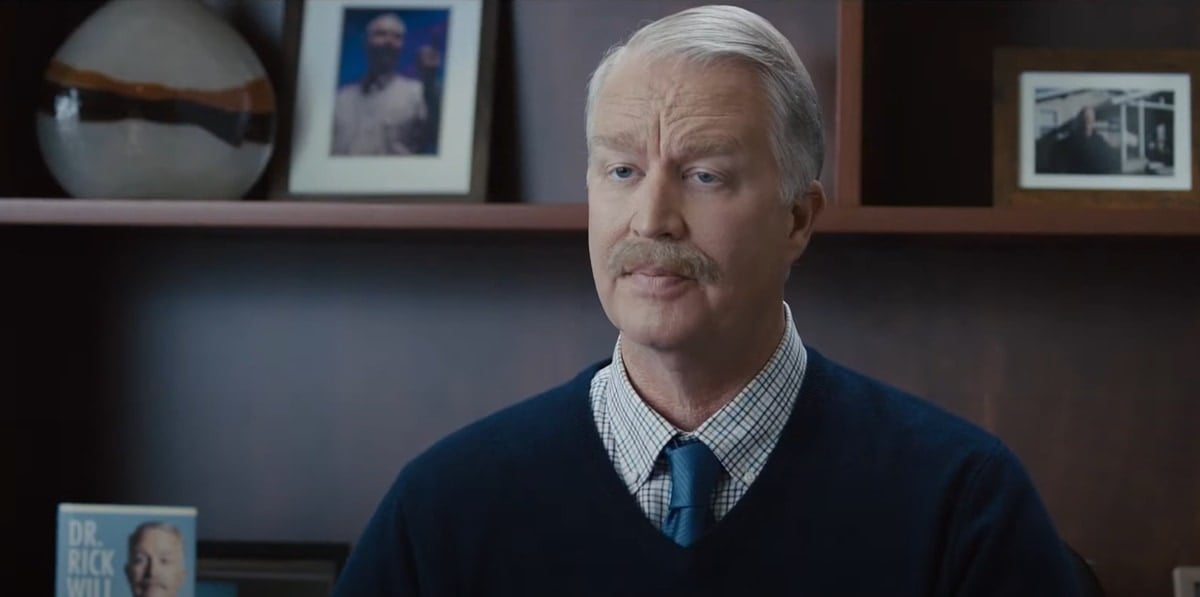 Dr. Rick, one of the most popular insurance advertisement characters in the US, has received praise for his relatability and dry humor
All of these bits and pieces of hilarity are then edited together to make one seamless commercial that feels more like a TV segment than an advertisement.
Though his other works are hilarious and great, he has been waiting on his chance to truly shine for years now, and through the Progressive commercials, the world has indeed been able to see just how funny he really is.
Dr. Rick's Popularity
When accepting the role of Dr. Rick, fifty-something-year-old actor Bill Glass could never have predicted how popular he would become.
In fact, internet users around the world that have seen Progressive's newest commercials are consistently writing about how much they adore them.
Even Reddit users, notorious for ripping things to shreds, speak about how much they like Dr. Rick. Many users claim that these commercials are the only ones they can tolerate because they're just so funny!
Dr. Rick's guide, "Dr. Rick will see you now!" offers practical advice and exercises to help readers avoid becoming like their parents, covering topics such as small talk, lawn care, and more, providing bite-sized wisdom for various situations (Credit: Progressive Insurance)
So what makes them so successful? One may say that it's the fact that the commercials appeal to multiple generations.
Poking fun at the older generation while laughing with the younger generation allows for a commercial format that can be enjoyed by anyone, regardless of age. Dr. Rick's commercials are the type that an entire family can laugh about because they ring so true to so many.
Bill Glass' Personal Life
The internet's beloved Dr. Rick is a private man! As of the date of this article, Bill Glass has no public social media accounts.
We do know that he went to college at KU for five years but left before he could complete his journalism degree. His parents insisted that he went to college, but he always dreamed of moving to LA. While he tried journalism because it reminded him of his love for improv, he eventually decided to leave.
Glass grew up in Chicago and developed a love of comedy and improv through seeing Chris Farley and Tim Meadows perform.
Glass has two teenage sons and has claimed in interviews that despite all of his television appearances, including the popular Progressive Dr. Rick commercials, he is never recognized when he is out and about. Perhaps it's because his notorious mustache is fake, or maybe it's just because, in California, where he resides, he is walking through a sea of other actors.
Bill Glass wears a fake mustache as Dr. Rick, the mustachioed self-help guru in the Progressive Insurance commercials (Credit: Bill Glass)
"I'm not gonna lie. Recently, I have made noises sitting down and I never thought I would," Chicago area native Bill Glass told Chicago Sun-Times in an interview. He is currently living in California with two teenage children.
"So some of the stuff from the commercials is not just true for everyone else; every now and then it happens to me as well. I have two teenagers, so I'm saying stuff that I never thought I would say."
Bill Glass was no doubt cast for the role of the hilarious Dr. Rick thanks to his other small bits on television shows. Even though some may say he is too old to be starting out a career in acting, due to the true quality of his improv and comedy skills, there's no doubt that he will continue landing roles and continue gaining fame and popularity.
In the meantime, his Dr. Rick skits will continue to have us falling off the couch while laughing about the crazy and cringy things our parents (or we) do!