In a fashion era often defined by minimalism, Rodarte is a breath of whimsically fresh air. The American luxury brand is known for its ethereal, romantic, and often avant-garde designs that can be likened to classical European couture.
The Mulleavy sisters, the creative masterminds behind the brand, have become experts in delicate yet intricate craftsmanship.
A single Rodarte dress may contain dozens of unique fabrics and trimmings while still remaining featherlight and refined. Learn exactly how Rodarte became – and remain – the queens of American couture.
The Mulleavy sisters have become known as the queens of American couture with their delicate yet intricate craftsmanship (Credit: Lev Radin / Shutterstock)
California Dreaming Reimagined
Rodarte (pronounced "ro-dar-tay") was founded by sisters Kate and Laura Mulleavy in 2005. The Northern California natives stayed true to their roots by launching their brand and keeping their headquarters in Pasadena after studying at New York's prestigious Parsons School of Design.
Rodarte may have a bi-coastal background, but the brand's aesthetic transcends geographical influence. The sisters draw their inspiration from fantasy, art, and poetry, which are beautifully conveyed in their darkly romantic designs.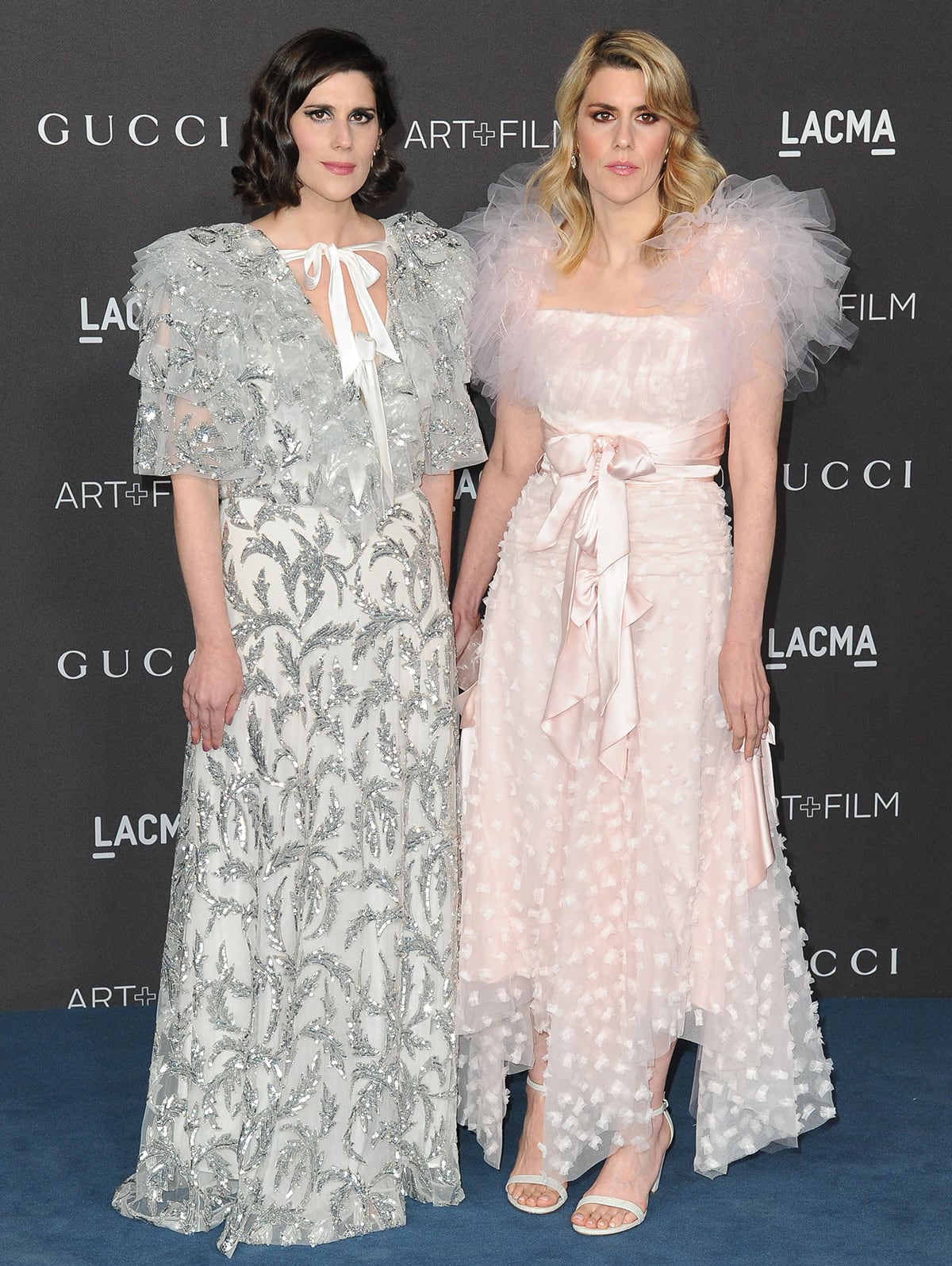 Rodarte founders, sisters Kate and Laura Mulleavy, draw inspiration from fantasy, art, and poetry (Credit: Sara De Boer / startraksphoto)
Laura and Kate quickly became famous for their use of whimsical yet feminine design elements such as tulle, lace, sequins, embroidery, and beading.
After a mere three years in business, Rodarte won the Emerging Talent Award for Ready-to-Wear. In 2009, they bagged the coveted CFDA Womenswear Designer of the Year, which helped establish them as major players on the American fashion scene.
Seeing Stars: From The Red Carpet To The City of Lights
Rodarte's dreamy, couture-like gowns have often been compared to legendary European fashion houses such as Givenchy and Alexander McQueen.
The sisters' talents were once complimented by McQueen himself, a man known for being selective with his commendations.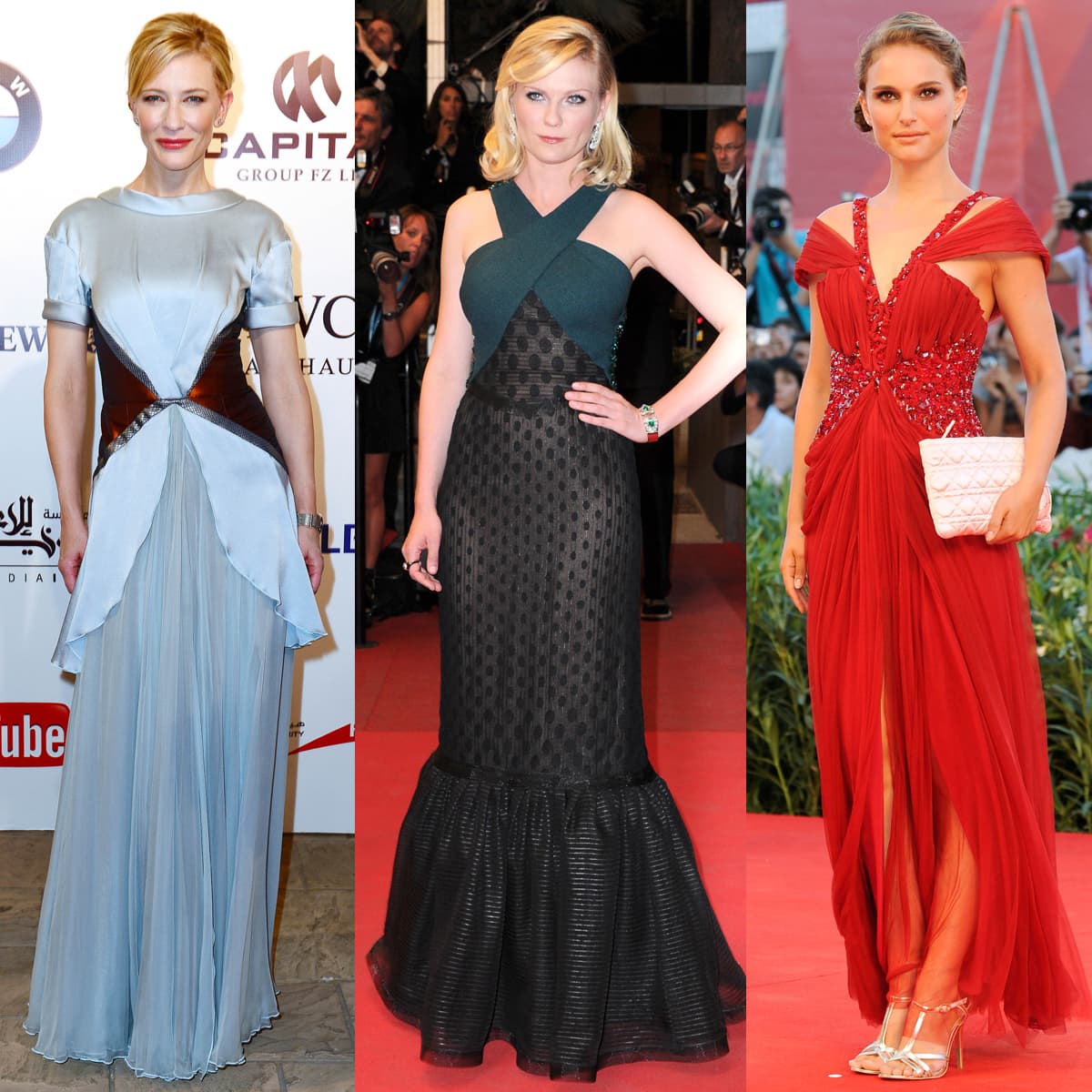 Cate Blanchett, Kirsten Dunst, and Natalie Portman wearing Rodarte gowns on the red carpet (Credit: Ammar Abd Rabbo / Abaca / Joseph Kerlakian / PHOTOMASI / Startraksphoto)
Unsurprisingly, Rodarte's show-stopping designs have become a red carpet-favorite over the years. The sisters have dressed some of Hollywood's most elegant women, including Kirsten Dunst, Natalie Portman, and Cate Blanchett.
The Mulleavy sisters have grown to be two of America's most important contemporary designers, and Rodarte has been a mainstay on the New York Fashion Week scene since their 2005 debut.
One of Rodarte's biggest accomplishments was being invited to show at Paris Fashion Week in 2010.
This major milestone marked the first time an American label showed in the City of Lights during the couture schedule, proving their comparisons to the great couturiers of the world were well-deserved.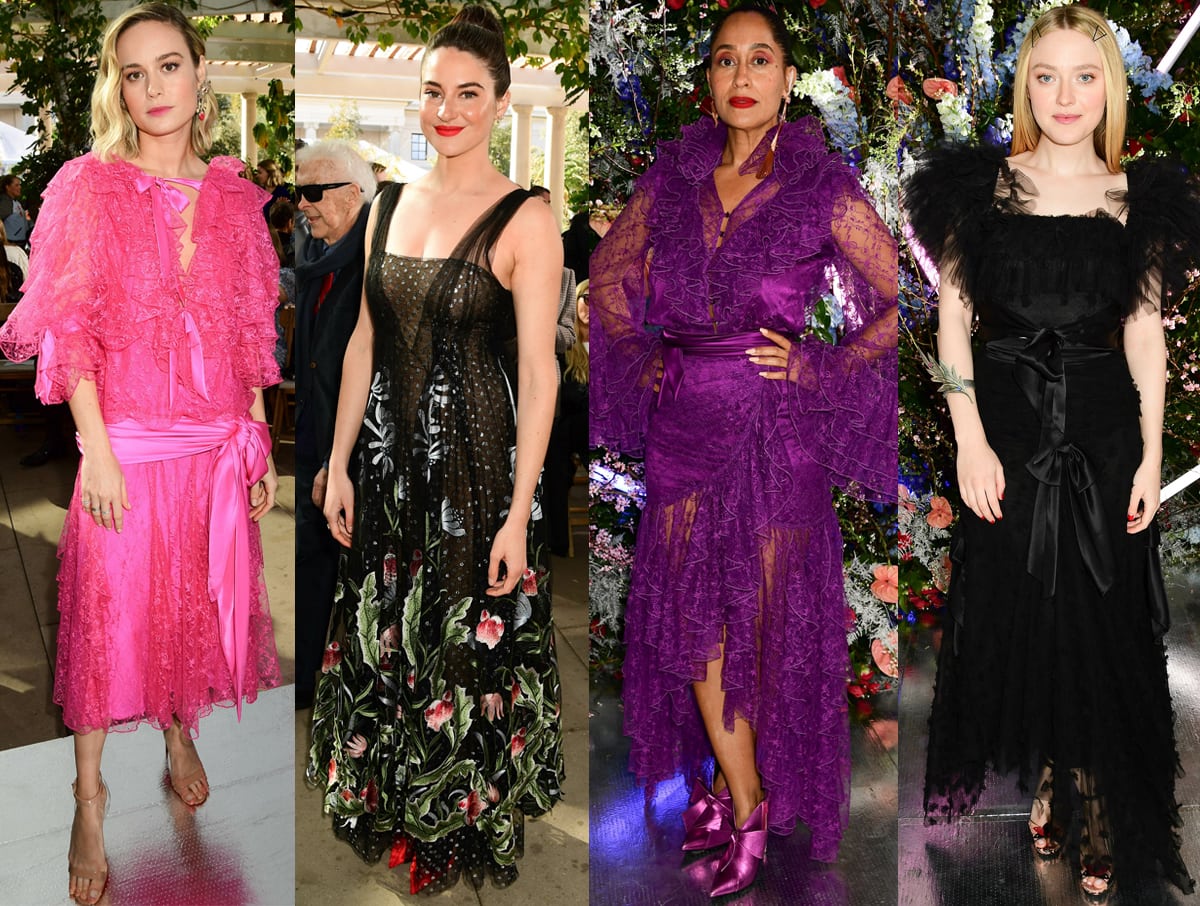 Celebrities Brie Larson, Shailene Woodley, Tracee Ellis Ross, and Dakota Fanning at the Rodarte New York Fashion Week Fall/Winter 2019 Runway Show (Credit: Jennifer Graylock / INSTARimages)
Designing On Their Own Terms
It may seem like the groundbreaking designers have earned their stripes among the fashion elite after all of their accomplishments to an outsider. However, after over a decade in the game, the Mulleavy sisters remain somewhat of an anomaly in the fashion world.
Kate and Laura have thrived on artistic vision rather than commerciality since the beginning.
While other designers may have been focused on building empires that include several diffusion lines and beauty collections, the Mulleavys have always preferred to stay true to their craft and work at their own pace.
They consider themselves artists first, dabbling in costume, film direction, and art installations in between their two annual collections.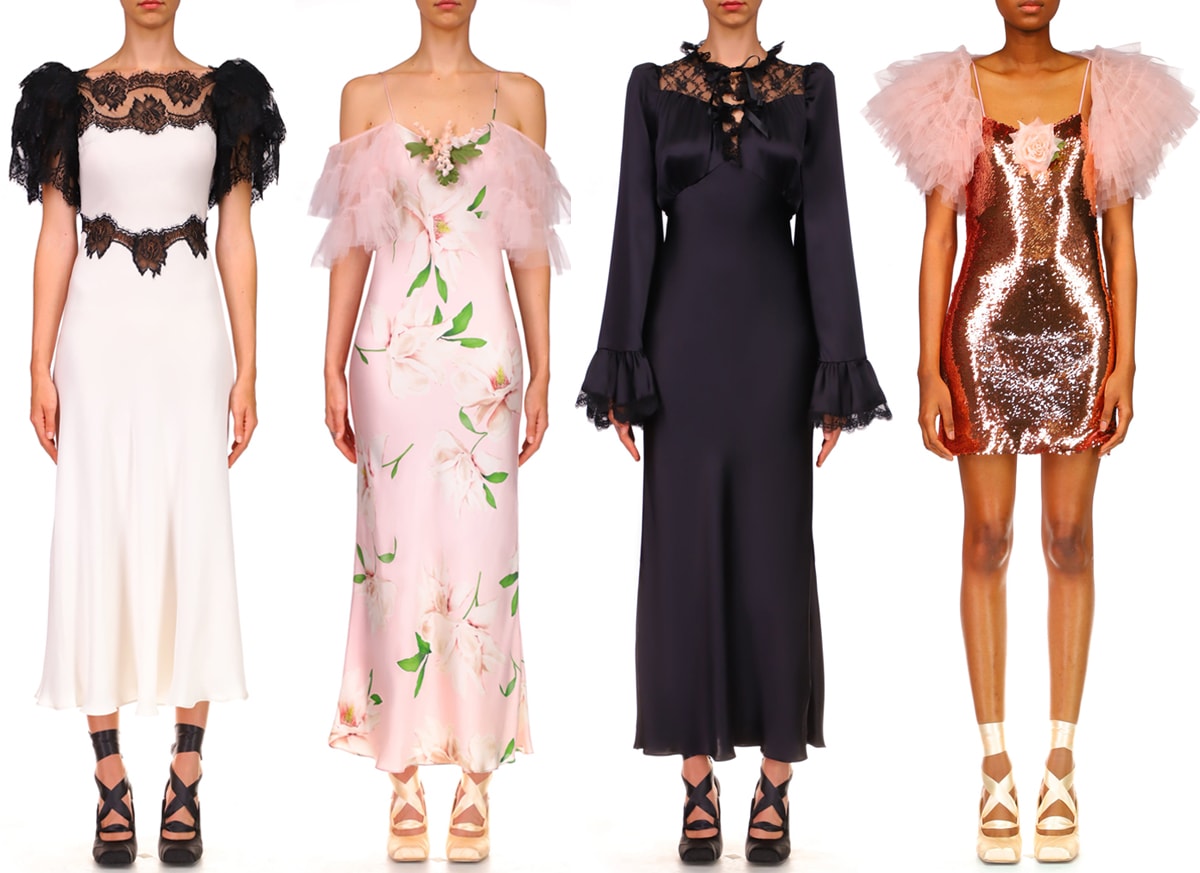 Kate and Laura Mulleavy have always stayed true to their craft, thriving on artistic vision rather than commerciality
Still, the duo is incredibly creative and has ventured into other areas of fashion. Rodarte has expanded into ready-to-wear, shoes, and a t-shirt line called Radarte since its launch.
The label has also participated in collaborations with other prominent fashion brands, including Kate Spade and Opening Ceremony.
But all of these ventures were done with Kate and Laura's freedom and creativity in mind. Craftsmanship with a personal touch is extremely important to the pair, who continue to make their luxury gowns and dresses in the US.
Kate and Laura Mulleavy designed Natalie Portman's iconic Black Swan costume (Credit: Fox Searchlight Pictures / Twentieth Century Fox)
Some of their other noteworthy artistic endeavors include the striking costumes from the film Black Swan and Woodshock, the sisters' first debut film.
Kate and Laura wrote and directed the drama/thriller, starring their friend and red carpet regular Kirsten Dunst, which premiered at the 74th annual Venice Film Festival in 2017.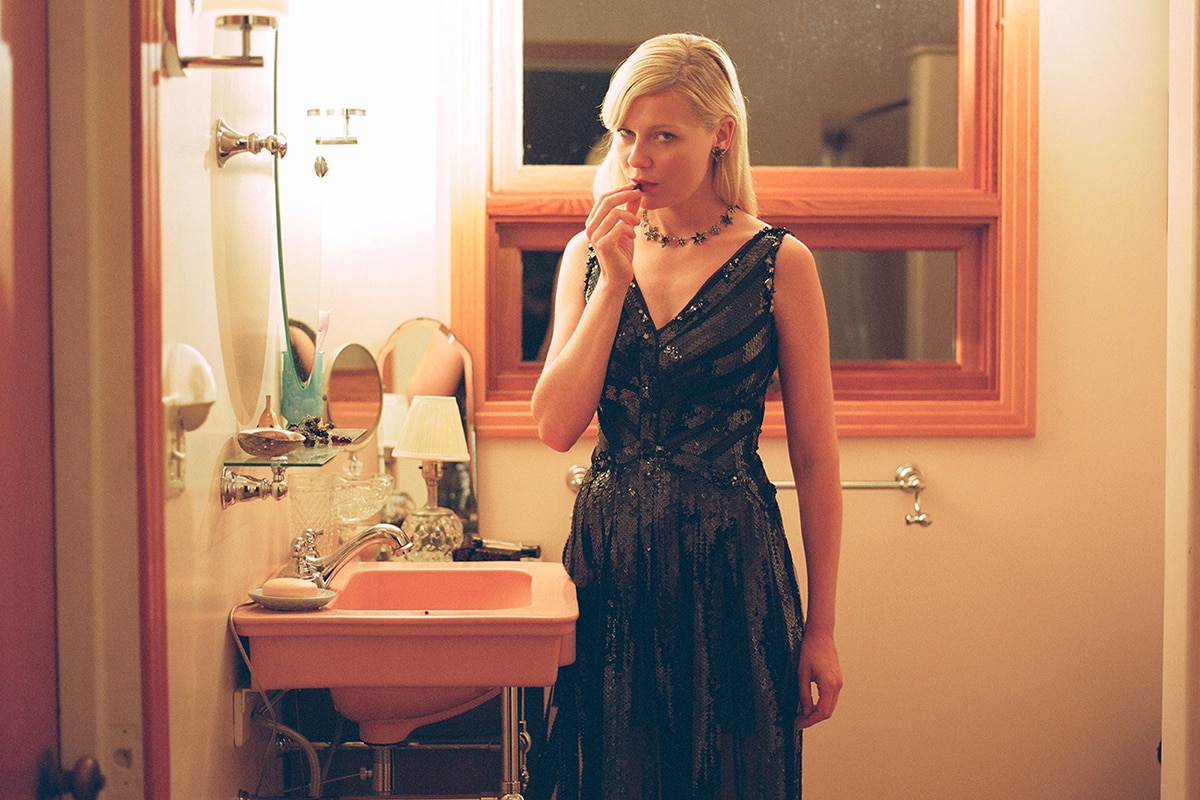 Woodshock, a 2017 psychological thriller drama film starring Kirsten Dunst, is written and directed by Kate and Laura Mulleavy (Credit: Waypoint Entertainment / COTA Films / Bloom / A24)
A Bright Future
Rodarte operated purely as a family business for quite some time, with Laura and Kate playing the roles of head designers, creative directors, and CEOs.
The brand's dynamic shifted in 2021 after an acquisition by French luxury group Kering, who also owns Gucci, Saint Laurent, and Bottega Veneta.
Despite this change, which essentially guarantees growth in the global market, we're sure that Kate and Laura's dedication to artistic integrity will continue to make them leaders in American couture.