The best Intel 12th gen Alder Lake laptop models available in 2023
Updated: Jan 23, 2023 10:48 pm
01
Competitive gaming pick
MSI Vector GP66
02
1440p gaming pick
XMG Neo 15 E22 / Eluktronics MECH-15 G3 (2022, i7-12700H)
03
MacBook replacement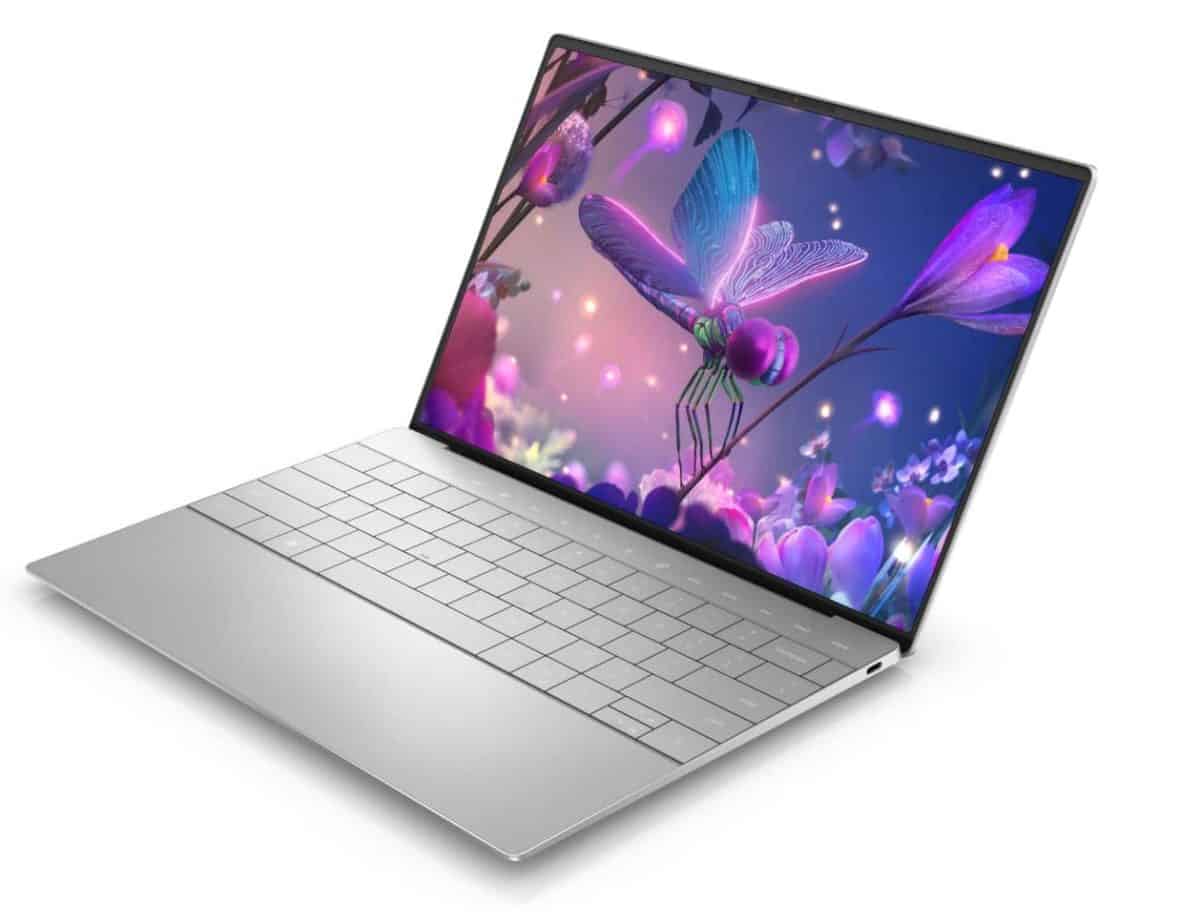 Dell XPS Plus 13
Intel 12th gen laptop models represent the line of laptops that come with the Intel CPUs release last year (in 2022). 12th gen CPUs, codenamed Alder Lake, can be found in the latest gaming laptops, creative notebooks, and workstation machines. We've picked a selection of these laptops from the blue team, covering all the different niches, so cast your eyes below and have a goosey gander.
Until we start to see Raptor Lake / Intel 13th gen laptops released over the coming months, Alder Lake laptops remain the most powerful money can buy.
---
After Christmas gaming laptop deals are live! Get huge savings on gaming laptops on the Lenovo Store, Best Buy or HP in 2023, as well as Amazon of course. If you're interested in the non-gaming variety, have a gander at our After Christmas laptop deals page for a variety of options, including the following:
---
As we approach the Intel 13th gen release date, we could see desktop processors and 12th gen laptops start to lower in price significantly.
Sure it will take a while until we see Intel 13th gen laptops starting to appear but for those looking to upgrade or build a new desktop PC entirely, here are the retailers you should check out first:
Are Intel 12th gen laptops good for gaming?
The most important factor when it comes to the gaming performance of a CPU is the single-core performance, and this is where 12th gen laptops excel. The single-core performance of Alder Lake CPUs is currently unbeatable, usually outperforming the closest comparable AMD 6000 series laptop CPUs in this area by a significant margin.
As long as you make sure you buy a sufficiently high SKU processor in the 12th Gen series to match the demands of the sort of gaming you're doing, your laptop should blitz through it no problem.
Are Intel 12th gen laptops good for creatives?
Intel 12th gen laptops are often also the best laptops for creative applications. For most software used by creative professionals (though not all), multi-core performance tends to be the determining factor. Up until the release of 12th gen CPUs, AMD processors had the edge in this area, and were often the better choice for creatives as a result.
The Alder Lake CPUs however surprised everyone by performing at least as well as AMD CPUs in many multi-core scenarios. AMD processors are still slightly better performers in certain specific software, but for the most part Intel 12th gen laptops perform at least as well, often better. Read the Things to consider before buying an Intel 12th gen laptop section below for more information.
---
Best Intel 12th gen laptops: our top picks
01
Competitive gaming pick
MSI Vector GP66
02
1440p gaming pick
XMG Neo 15 E22 / Eluktronics MECH-15 G3 (2022, i7-12700H)
03
MacBook replacement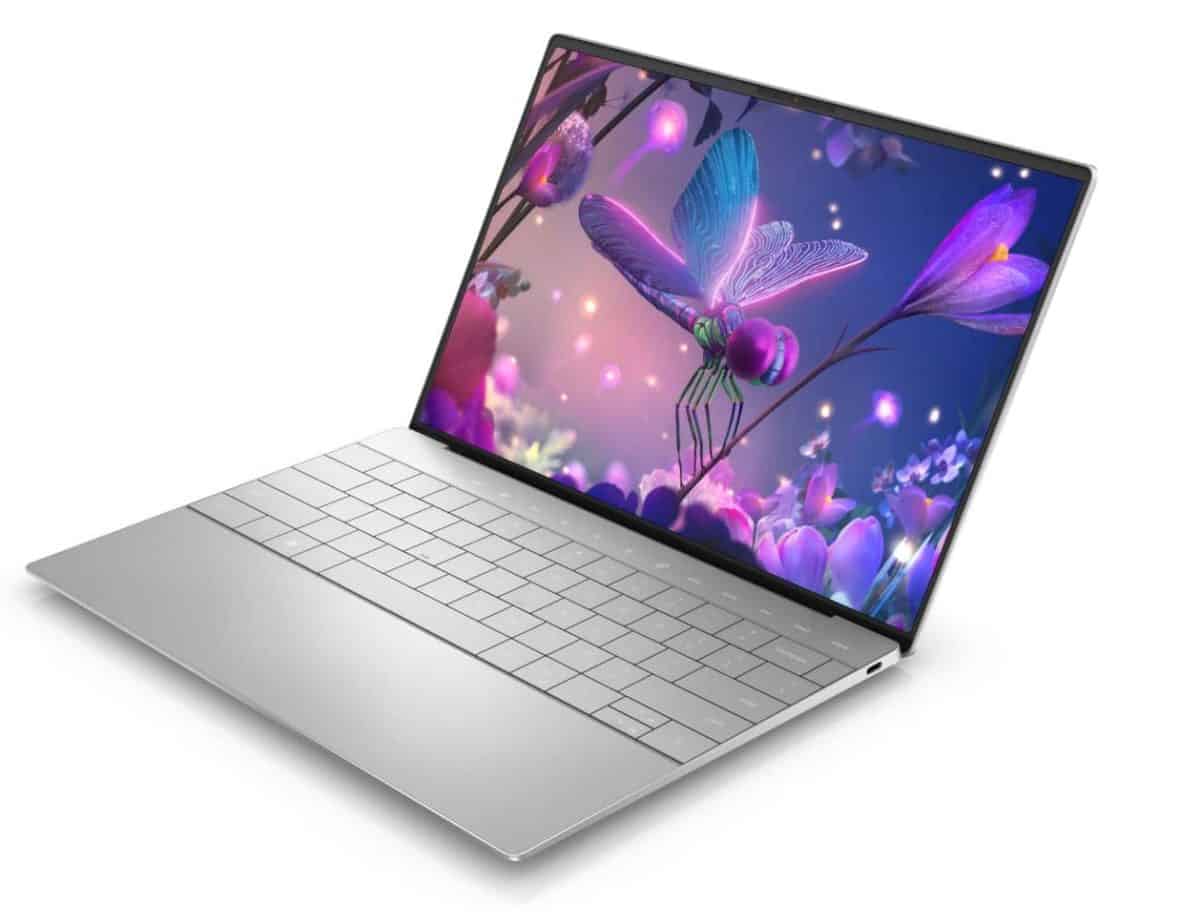 Dell XPS Plus 13
---
Things to consider before buying an Intel 12th gen laptop
Intel 12th gen P cores & E cores
Alder Lake CPUs have what's known as a Big and Little architecture, meaning there are two separate core types within an Intel 12th gen CPU: P-cores or performance cores (the big), and E-cores or efficiency cores (the little). P-cores tend to come with two threads per core, whereas E-cores usually just have a single thread each.
The P-cores are more powerful, and better able to deal with the heavy lifting of processing tasks (gaming for example) whereas the E-cores deal with smaller, easier and quicker processes, freeing up the P-cores to deal with what they're good at. E-cores are more energy-efficient and take up less space on the silicon, which is what makes this structure advantageous, and the architecture around the cores is designed to most efficiently designate tasks to the cores best suited to deal with them.
Intel Core i5 / Core i7 / Core i9 laptops 
As with previous generations of Intel processors, the 12th gen Intel laptop series is divided into different SKUs / power rankings, which increase in the number of cores and therefore processing power, but also price and electrical power consumption. Intel Core i3 laptop CPUs are typically found in notebook devices and other general use machines (for word processing, watching multimedia, and web browsing etc.), often more slimline devices. Intel Core i5 laptop CPUs are generally middle-power models – for gaming and workstation purposes they represent budget, entry-level models, though if you want good performance in the latest games you really need to consider Intel Core i7 laptop CPUs. The most powerful Intel Core i9 laptop CPUs are only for those who really need the most high-powered machine possible, be it for workstation applications, editing and graphic design software, or for gaming, and don't mind spending top-dollar to get it.
Alder Lake battery performance
The drawback of all the performance that Alder Lake processors bring is the power drain on your system, which is particularly felt in laptops. The strides that AMD have made in efficiency, particularly with the Ryzen 6000 series, mean that their laptops will last for several hours longer in some cases than their Intel counterparts, and also that they perform better in games using only battery power. As discussed though, most Intel 12th gen laptops will perform better in-game when plugged into the socket.
Intel HX series laptop CPUs
The Intel HX series CPUs, first announced in May 2022, look to be the fastest Intel laptop processors which will be released this year. Intel 12th gen laptop CPUs previously maxed out at 6 performance cores and 8 efficiency cores (20 threads in total), such as in the previously top-of-the-line i9-12900K. These souped-up Intel 12th gen HX CPUs however, come with a total of 16 cores (8 p cores and 8 e cores) meaning a total maximum 24 threads. Gaming and workstation laptops with HX series processors will be released throughout H2 2022, and we'll be adding them to this list as they become available.
---
The best Intel 12th gen laptops: in-depth review
MSI Vector GP66
Intel Core i7-12700H / i9-12900H
Nvidia GeForce RTX 3070 Ti (150W) / RTX 3080 (150W)
16GB / 32GB / 64GB DDR4 (3200/4800MHz)
1TB NVME M.2 SSD (2x slots available)
Pros



high TGP GPU options




MUX Switch




performs above its price range in games




very high 360Hz refresh rate option




fast response time




good build quality
Cons



poor battery life




display could be brighter




No G-Sync




DDR4 only
There are various different loadout options for the MSI Vector GP66, but the one that's best suited for competitive gamers comes with a lightning-fast 1080p 360Hz screen, guaranteeing you get the best possible effective FPS viewing experience in any gaming laptop. With Overdrive enabled, the display response time is also one of the best you'll see in any gaming laptop, meaning that even at this refresh rate, ghosting is kept to a minimum in fast-paced play.
Color replication on this 1080p screen is good enough for a gaming laptop, though is slightly below the 99% sRGB you get with the 1440p version. If you're interested in a laptop you can do creative, color-accurate work on besides gaming then you should probably look elsewhere. At just below 300 nits the peak brightness could also be better, and this isn't really a machine suitable for use in direct sunlight, the contrast ratio is also merely okay.
The MSI Vector GP series is essentially the relatively more affordable version of the premium MSI Raider GE series, which sacrifices some of the bells and whistles like Thunderbolt 4 support, an SD card reader, USB-C charging and the RGB light strip on the front (although the RGB key backlighting is still pretty good). The MSI Vector GP66 also comes with a smaller battery size than the Raider, which equates to about an hour less battery life (around 4 hours of general usage compared to the 5 you get in the Raider, which isn't great) and a webcam and microphone that are worse in quality, though still passable by gaming laptop standards. The keyboard and trackpad are alright, though not the best out there.
Another difference from the Raider series is that the laptop only comes with DDR4 RAM, not DDR5, which limits its future-proofing somewhat, although DDR4 will still likely be a solid performer for years to come. 
The thing which you really are buying this machine for though is the gaming performance, and MSI has stripped back all the other features mentioned above to bring top-level performance at an affordable price. The FPS performance in-game is as good as many lower-powered RTX 3080 machines, making it a solid value competitive gaming pick. Finally, the build quality is still above average, despite not being quite up there with the Raider series.
XMG Neo 15 E22 / Eluktronics MECH-15 G3 (2022, i7-12700H)
Nvidia RTX 3070 Ti (150W) / 3080 Ti (175W)
Pros



Unbeatable gaming performance




Highest TGP RTX 3070 Ti / 3080 Ti in a laptop




MUX Switch




Good color replication, contrast & brightness




Good Value




Great optomechanical keyboard & trackpad




Superb onboard software




SD card reader




Fairly light
Cons



No G-Sync




Speakers & speaker positioning could be better




Webcam & mic could be better




Heavy power adapter




Bland aesthetic
The XMG Neo 15 E22 gaming laptop, sold under a different branding in the US as the Eluktronics MECH-15 G3, is one of the best gaming laptops you've probably never heard of. These brands produce extremely powerful gaming laptops for true enthusiasts, yet at a relatively reasonable price per performance compared to the bigger names like ASUS and MSI. The main thing which sets these machines apart is the very high TGP graphics cards they use: the previous-gen XMG Neo 15 E21 with RTX 3070 had in-game FPS performance that was on par with many RTX 3080 machines, thanks to these higher power limits. With the XMG Neo or Eluktronics MECH series then, you're usually guaranteed the best performing GPU available. The XMG Neo 15 E22 / 2022 version of the Eluktronics MECH-15 G3 comes with options for either the RTX 3070 Ti or the RTX 3080 Ti.
When it comes to the CPU, the 2021 versions of these laptops had AMD Ryzen 5000 series processors, but the new models come with Intel 12th gen i7-12700H processors. Not the most powerful selection on this page compared to 12th gen i9 CPUs, but certainly powerful enough to play the latest games on at maximum settings, whilst generating a great FPS in-game.
Moving onto the display, you not only get a high 1440p resolution, but also 240Hz refresh rate, meaning a maximum effective 240FPS for when you're playing competitive online shooters, which is the best you will find on a QHD screen. Color replication (around 99% sRGB in our tests), contrast, and brightness all range from solid to great, with only the panel uniformity letting it down slightly as a laptop worthy of creatives. Still, these results are more than enough for gaming.
Besides these core components, there are great SSD and DDR5 RAM upgrade options available, depending on your budget, the full-size opto-mechanical keyboard plus numpad gives a great typing experience and the glass trackpad is top-notch as well. This latest 2022 version also comes with a unique option for an external liquid cooling solution, the XMG OASIS. Although this isn't necessary for the laptop to function, and is probably too much of a faff for most users, you can squeeze an extra couple of % FPS performance with this running, plus improve the longevity of your laptop. The speakers are fairly atrocious (though if you're using headphones this won't be an issue) and aesthetically it's a very mundane-looking device, but you'll struggle to find a better value high-end Intel 12th gen gaming laptop.
Lenovo Legion 7i (2022)
Nvidia GeForce RTX 3070 Ti (125W) / RTX 3080 Ti (175W)
Pros



Most powerful single & multi-core laptop CPU available




High TGP graphics card options




Advanced Optimus




good keyboard with force sensitive tech & removable keys




lots of USB-C & Thunderbolt 4 ports




good build quality
Cons



a higher refresh rate would have been preferable




no SD port
Lenovo's upcoming Legion 7i Gen 7 gaming laptop promises to be the company's most powerful Legion laptops of 2022. This machine comes with the most powerful 12th gen laptop processor there is: the Intel Core i9-12900HX, the flagship of the HX series that come with even more cores and threads than the regular 12th gen processors, offering unparalleled performance. Couple this with the highest TGP Nvidia RTX 3070 Ti or 3080 Ti graphics cards available (at 125W and 175W respectively) and this machine will demolish any game or demanding multi-core heavy workstation application with ease. The Inclusion of Advanced Optimus (essentially a MUX Switch you don't have to reboot the laptop to turn on) is very welcome and means extra performance for this Lenovo gaming laptop.
You get the latest DDR5 RAM (going up to 32GB) and a 165Hz 16:10 2560 x 1600 screen. We would like to have seen one of the new 240Hz 1600p displays as an option, given that the power of the components is more than enough to play some games at well over 165FPS, however unfortunately it doesn't seem as if Lenovo are making one of these yet. That being the case, if you're looking for a truly competitive gaming machine you may want to look elsewhere, but for those who want a powerful dual-use machine for 3D modeling / editing / demanding workstation tasks and gaming, then this is a great pick.
The 16-inch screen is a nice middle ground between size and portability which we're a big fan of. Lenovo are claiming 100% sRGB coverage which, if accurate, would make it ideal for color work in this space. VESA DisplayHDR and a claimed 500 nits should hopefully mean great contrast and brightness as well.
The array of ports (including two USB-A and four USB-C sockets, two of which are also Thunderbolt 4) is impressive, with the exception of the lack of SD card reader, which is disappointing considering the workstation potential of this device. Overall build quality on the mostly metal chassis is good, the aesthetics are nice (including the RGB strip on the front), and the keyboard also feels good to the touch. The keyboard also comes with a couple of fairly unique selling points, namely force sensitive WASD keys (meaning the amount of pressure you place on them determines speed of travel in games that support it) as well as removable keys, meaning better ease of maintenance and the ability to swap out for alternatives (including more temperature friendly ceramic keys which are available as optional extras).
Dell XPS Plus 13
Intel Core i7-1260P / i7-1280P
Pros



very powerful CPU for a ultrathin notebook




great speakers




good battery life




very thin & light




looks fantastic
Cons



Iris Xe iGPU is inferior to AMD's




pricey (though not compared to a MacBook)
The Dell XPS 13 Plus has a unique, eye-catchingingly minimalist design, with no visible touchpad and a row of capacitive function keys at the top instead of actual physical keys. The general consensus is that this Windows notebook actually looks better than a MacBook. The entire area below the keyboard is formed from gorilla glass (though only the central area functions as a touchpad with haptic feedback) and the keyboard itself is very low profile, but feels great to type on with nice large keys.
Looking under the bonnet, the Plus version of the Dell XPS 13 comes with either an Intel Core i7-1260P or the flagship Intel Core i7-1280P – the most powerful of Intel's Alder Lake-P line, which are 12th gen CPUs specifically designed for ultralight laptops / notebooks. This CPU means the fully equipped Dell XPS 13 Plus has roughly double the processing power of the regular Dell XPS 13, equivalent to what a full-size laptop equipped with between an Intel 11th gen i7-11600H – i7-11800H CPU would manage – impressive to say the least. It's also around half again more powerful than a Macbook Pro 13 equipped with an M1 Pro chip. Even the lower-powered (but cheaper) Intel Core i7-1260P outperforms these chips by a substantial margin. The older Intel Iris Xe iGPU doesn't compete with the integrated graphics of AMD 6000 series CPUs when it comes to gaming, but you'll still be able to play some less demanding titles on the lower settings.
Despite all this, it's only around 0.5mm thicker than the 2021 Dell XPS 13 and fantastically light, making it extremely portable. It does run a bit on the warm side, given the powerful components, but the decision to go with haptic keys has allowed space for a more developed cooling system, which means even with all this power in a thin notebook, the fans run fairly quiet – exactly what you want. 
The screen is a nice 16:10 for more vertical headroom when web browsing/reading documents, and display options are either a nice bright FHD option, with around 99% sRGB coverage, or a slightly less bright but more colorful, high contrast and high res 3456 x 2160 OLED display, with 100%sRGB and 98% DCI-P3. The former, cheaper option is what most users will likely favor, given the size of the display, but if you're a visual creative then a colorful OLED laptop might just be what you need. Both options are touch screen.
Compared to the full-sized 12th Gen laptop CPUs the P-series also have great battery life, and you'll get a very nice 10-11 hours of general usage out of the 1200p version, and about an hour less from the 3.5K OLED. The XPS 13 Plus also has best speakers you'll find on a 13-inch Windows laptop (though still not quite as good as the MacBook). The main downside of this machine is the price, but it's still cheaper than a MacBook.
FAQs
What is 12th Gen Intel called?What is 12th Gen Intel called?
Alder Lake is the codename given to the Intel 12th gen CPU series released at the end of 2021, which succeeded the rather underwhelming Rocket Lake 11th gen CPUs. The new Alder Lake CPUs, for both desktops and laptops, are based on a 10mm process and use a mix of 'performance' and 'efficiency' cores.
Is Alder Lake better than AMD?
Overall, Intel Alder Lake CPUs are better than AMD's 6000 series CPUs in single-core performance scenarios (like gaming) as well as in some multi-core scenarios too (although there are a few areas in which AMD still has the lead when it comes to multi-core workflows). AMD 6000 series do have superior power efficiency however, which means laptops equipped with them tend to almost always have longer battery lives. 
Should I wait for a 12th Gen Intel laptop?
Many 12th gen Intel laptops have already been released and are able to buy, and the majority will become available over the next couple of months, so we'd definitely recommend waiting a short while if you're thinking of buying a gaming laptop, or indeed a workstation machine that will benefit from the multicore performance.
---
Final Word
We hope that this guide to the best Intel 12th gen laptop models has proven illuminating. We'll be expanding this list as newer models are released in various niches, including more Intel Core i5 models in the Alder Lake laptop family. Do be sure to have a look at our best gaming laptop page and various other laptop guides and in-depth reviews as well before you make your purchase.