Raquel Welch, a beloved and renowned actress who graced the silver screen for over 50 years, died at 82 on February 15, 2023.
Reports mentioned that she had passed away after a "brief illness." However, there have been new revelations about the actress's condition at the time of her passing.
Actress Raquel Welch flaunted her curves in a red dress at the 2016 Carousel Of Hope Ball at The Beverly Hilton Hotel on October 8, 2016, in Beverly Hills, California (Credit: Kathy Hutchins / Shutterstock)
According to TMZ, which acquired Welch's death certificate on April 4, the actress's cause of death was cardiac arrest, with Alzheimer's Disease listed as a contributing factor.
It is surprising news, as Welch's struggle with Alzheimer's was kept a secret from the public throughout her lifetime.
The document also revealed that Welch was cremated a few days after passing away at her home in Los Angeles around 2:30 am.
The fur bikini worn by Raquel Welch in the classic 1966 science fiction movie One Million Years BC made her a sex symbol of the 1960s (Credit: Warner-Pathé Distributors)
Welch's representative, Steve Sauer, had previously spoken to ET about her passing, describing her as a "legendary bombshell actress of film, television, and stage."
The statement at the time said Welch "passed away peacefully early [Wednesday] morning after a brief illness."
Sauer continued, "The 82-year-old actress burst into Hollywood in her initial roles in One Million [Years], B.C., and Fantastic Voyage. Her career spanned over 50 years, starring in over 30 films and 50 television series and appearances. The Golden Globe winner, in more recent years, was involved in a very successful line of wigs. Raquel leaves behind her two children, son Damon Welch and her daughter, Tahnee Welch."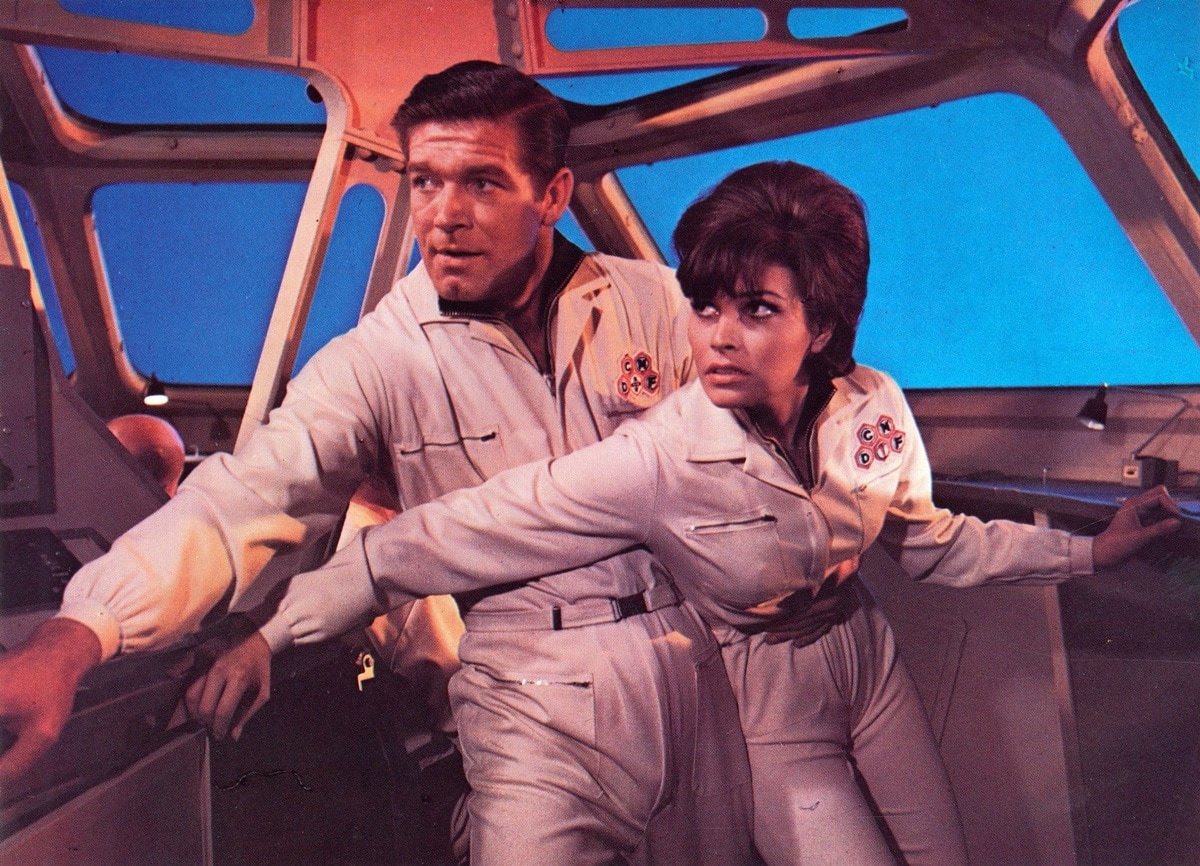 Raquel Welch's performance in the 1966 American science fiction adventure film Fantastic Voyage was widely praised, and her on-screen chemistry with co-star Stephen Boyd helped make the film a critical and commercial success (Credit: 20th Century Fox)
Welch relocated to Los Angeles in 1963 to pursue her acting career. Her first appearances included the American fantasy sitcom television series Bewitched and the 1964 Elvis Presley movie A House Is Not a Home.
She gained notoriety in the 1966 movie Fantastic Voyage and shot to stardom after flaunting her curves as Loana in the camp classic One Million Years B.C. in the same year.
After that, Welch appeared in many movies and earned multiple accolades, including The Three Musketeers in 1973. She won a Golden Globe for Best Actress in a Motion Picture Comedy or Musical for her portrayal of Constance Bonacieux.
Raquel Welch, who had a net worth of $40 million at the time of her death, passed away at the age of 82 on February 15, 2023 (Credit: Dave Longendyke / Startraksphoto)
The actress received another Golden Globe nod in 1988 for Best Performance by an Actress in a Miniseries or TV Movie for her starring role as Emily Bauer in the television movie Right to Die.
Throughout her lengthy acting career, she appeared in multiple TV shows and films like Seinfeld and Legally Blonde. Her most recent credited appearances were in the 2017 television series Date My Dad and the movie How to Be a Latin Lover.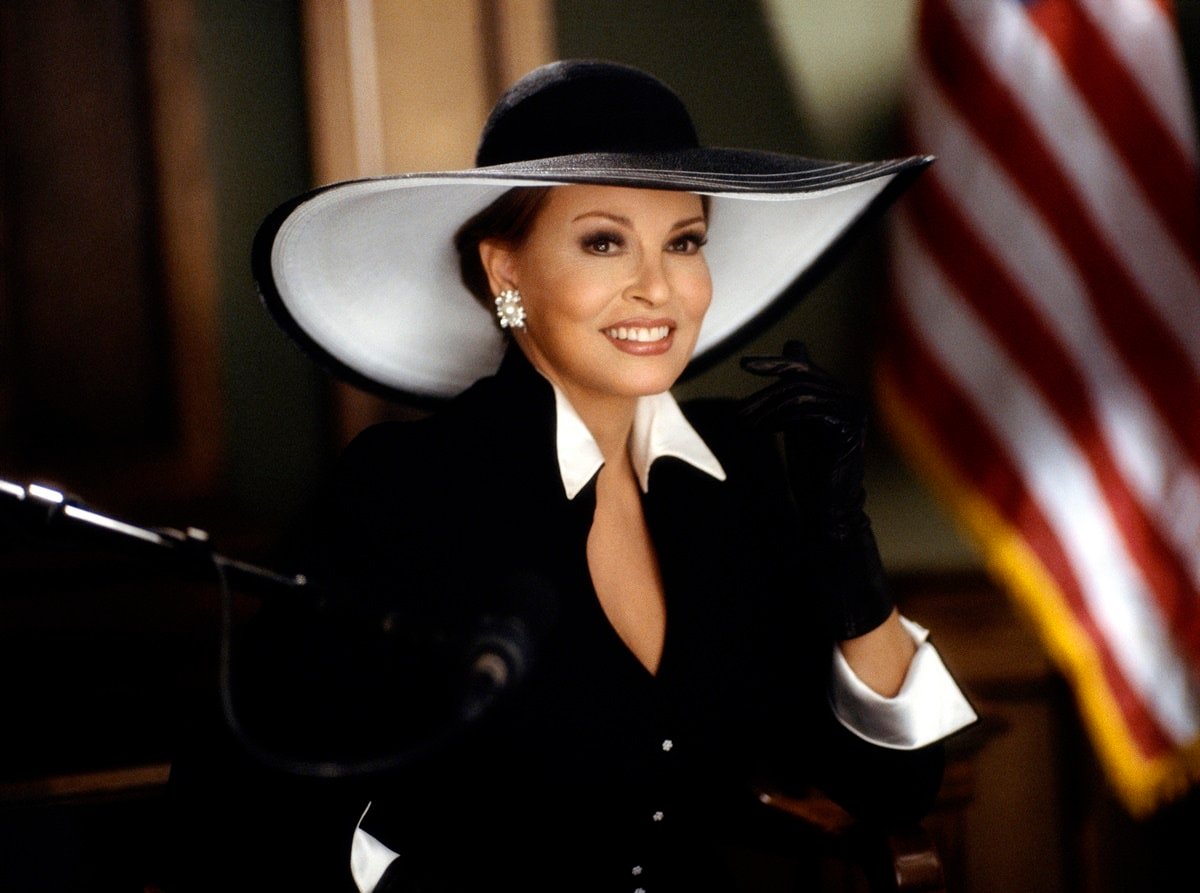 Raquel Welch took on the role of Mrs. Windham Vandermark, the ex-wife of the murder victim, in the popular comedy film Legally Blonde (Credit: 20th Century Fox)
In her personal life, the actress (born Jo Raquel Tejada) was married four times and had two children, a son named Damon and a daughter named Tahnee, with James Welch during her first marriage from 1959 to 1964.
Raquel Welch played an exaggerated and highly temperamental version of herself in The Summer of George, the 22nd and final episode of the eighth season that aired on May 15, 1997, on NBC (Credit: NBC)
Later, she married Patrick Curtis from 1967 to 1972 and André Weinfeld from 1980 to 1990. She tied the knot with Richard Palmer in 1999 before divorcing him in 2004.