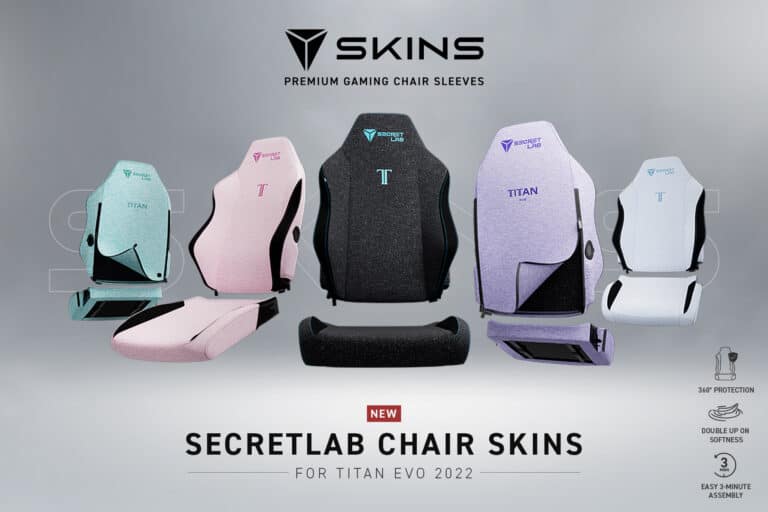 Hotswap gaming chairs?
Updated: Nov 2, 2022 5:12 pm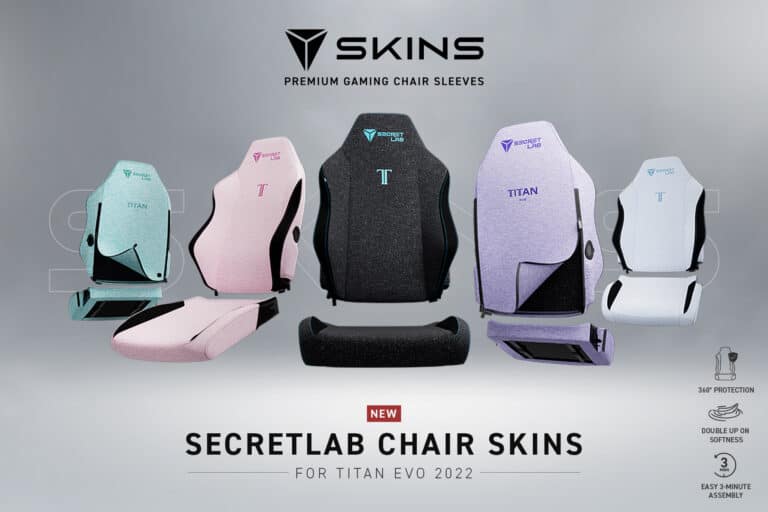 Veteran gaming chair brand Secretlab has officially announced a new line of hot-swappable chair skins that allow you to change the design of your gaming chair in seconds.
In our opinion, this is a long overdue addition to their lineup of gaming chair products, as it allows people to change up the look of their chairs in around 3 minutes.
We've already updated our full Secretlab Titan EVO 2022 Series review with a section on the SKINS.
This is a particularly smart idea as Secretlab regularly release special editions of their Titan Evo 2022 Series chairs, usually in tandem with big movie releases of games anniversaries.
NOW READ: Black Friday Secretlab Titan Evo deals 2022
These special editions usually look fantastic, but the only way you can get them is to buy a whole new chair… Until now.
Secretlab SKINS – What are they?
When we first heard that Secretlab was developing hot-swappable skins for their chairs we were curious to see how Secretlab could make the skins both easy to install and fit well enough that they didn't just look like someone had thrown a bedsheet onto a chair.
So, what are Secretlab SKINS, and how do they work?
Essentially the skins come in two sections: One for the backrest, and one for the seat base. Through a combination of straps, clips, and zips adhere to the chair, covering the existing upholstery, allowing you to entirely change the look of your Secretlab chair.
It's worth mentioning here that the Secretlab Skins are currently only available made from their SoftWeave Plus fabric. We aren't currently sure why, but hopefully, we'll see NEO Hybrid Leatherette variants in the future.
You can pre order your very own Secretlab SKINS right now from the official Secretlab website.
---