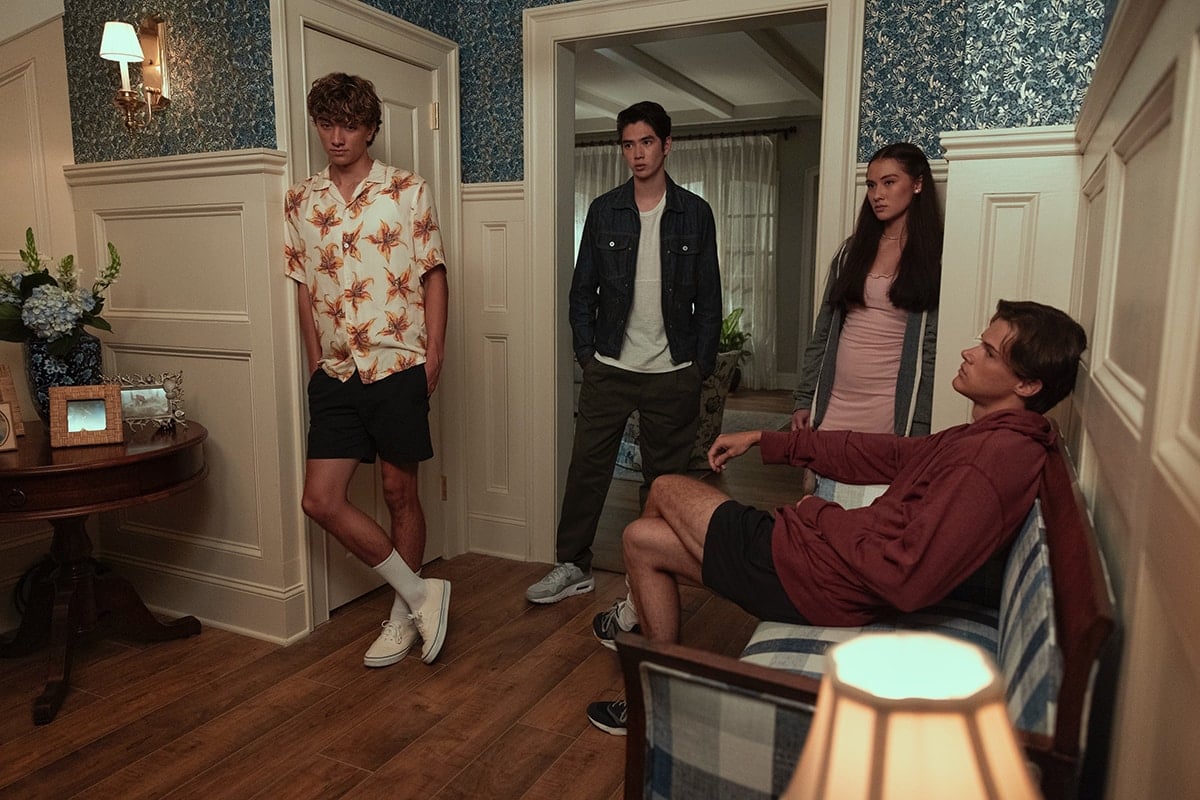 The Summer I Turned Pretty was a beloved coming-of-age novel by New York Times Bestselling author Jenny Han that captured readers' hearts everywhere.
Its recently released on-screen adaptation by Amazon Prime was just as captivating, with its talented cast bringing the characters to life.
Amazon's TV adaptation satisfied the viewers' desires, including love triangles, summer vacations, a lot of Taylor Swift, and some up-and-coming young talents.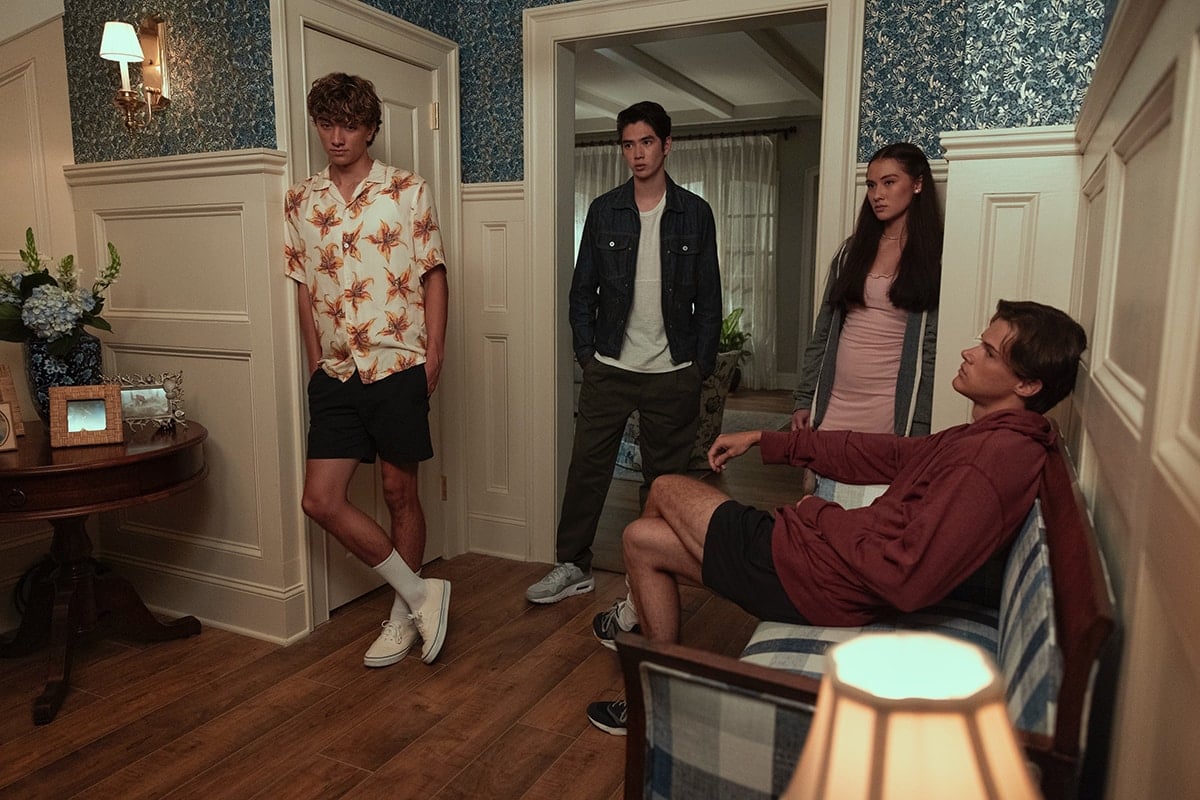 The Summer I Turned Pretty focuses on Belly Conklin as she finds herself caught in a love triangle with two brothers, Conrad and Jeremiah (Credit: Amazon Studios)
The seven-episode miniseries featured rising star Lola Tung as Isabel "Belly" Conklin as she navigated the summer lads and her newly discovered sense of identity. However, they weren't any old lads– they were her mother's best friend's sons, Conrad and Jeremiah.
Let's look closely at the actors who brought these characters to our screens and see what they look like in real life.
From the charming protagonist to the gorgeous love interests, we'll dive into the real-life appearances of the cast of The Summer I Turned Pretty.
1. Lola Tung as Isabel "Belly" Conklin
Isabel Conklin, or "Belly," is the 16-year-old leading lady of The Summer I Turned Pretty. Even though she and her family have spent several summers at Cousins Beach with the Fishers, something felt highly different that summer.
Lola Tung was born on October 28, 2002, and made her acting debut in The Summer I Turned Pretty. The breakout star was raised in New York City and attended LaGuardia High School of Music & Art and Performing Arts.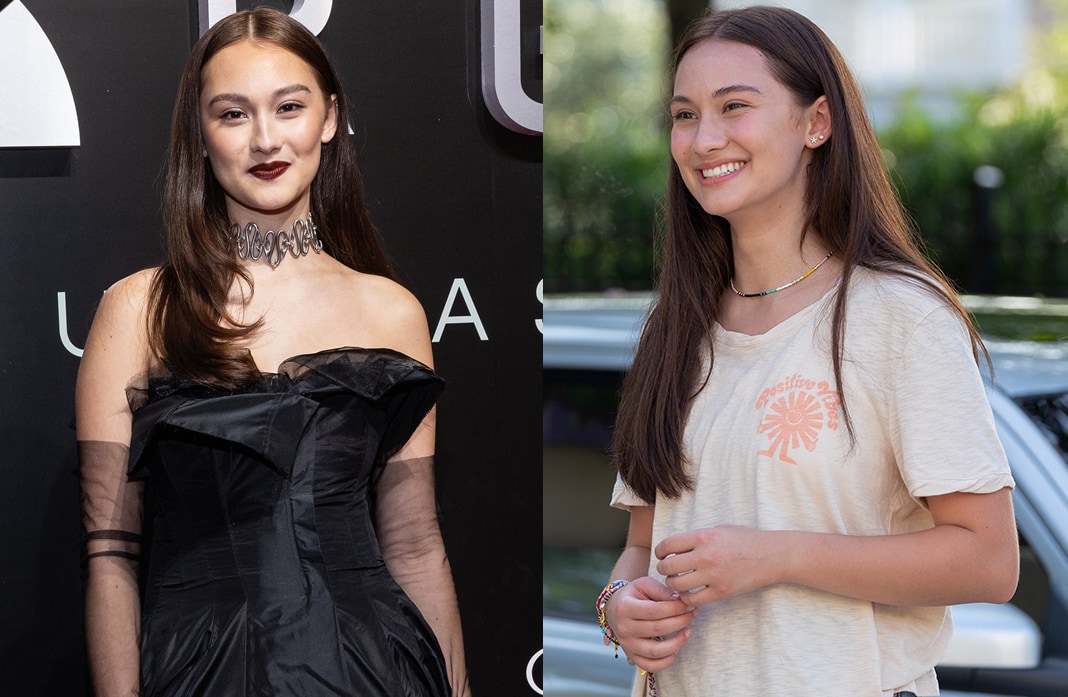 Lola Tung is the breakout star of The Summer I Turned Pretty, playing the series' main character Isabel "Belly" Conklin (Credit: Ryan Hartford / startraksphoto / Cover Images / Amazon Studios)
The 20-year-old leading actress had just finished her first year at Carnegie Mellon University in Pittsburgh, Pennsylvania's The School of Drama Acting and Music Theater when she was chosen for the part.
2. Christopher Briney as Conrad Fisher
Conrad Fisher, the older and more enigmatic of the two brothers, used to think of Belly as his younger sister but has recently begun to view her from a new perspective. He is tall and solemn and in charge of the younger children.
The actor Christopher Briney, who played Conrad Fisher, was born in Connecticut on March 24, 1998. He earned a Bachelor's Degree in Acting for Film, TV, Voice Over, and Commercial from Pace University in New York City in 2020.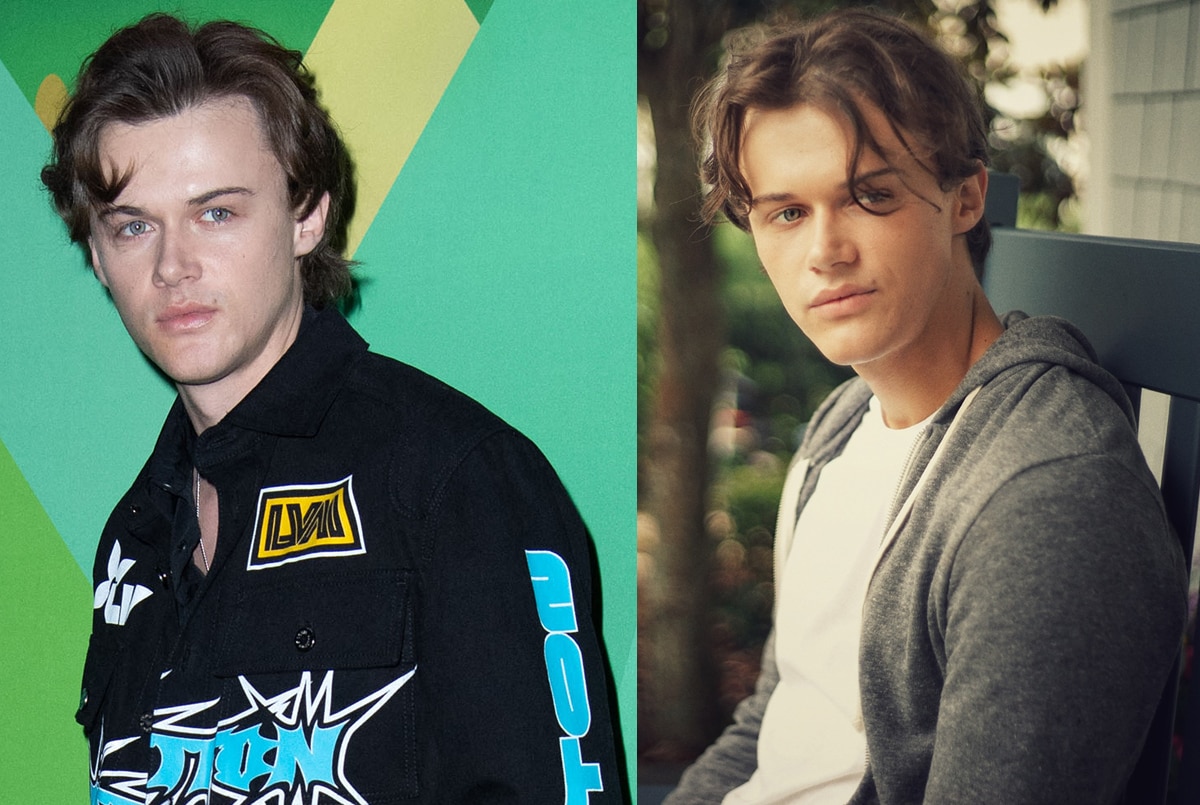 Christopher Briney's character Conrad Fisher is Bella Conklin's longtime crush and childhood friend in The Summer I Turned Pretty (Credit: Aurore Marechal / ABACA / INSTARimages / Cover Images / Amazon Studios)
Like Lola Tung, this is one of his earliest notable performances outside the theater and in short films. The 24-year-old star has a background in writing and directing before taking on the role. He also gained widespread recognition after starring in the Salvador Dali memoir Daliland.
Christopher Briney has been linked to actress Isabel Rose Machado. They met at Pace University, where they both had the same degree. Isabel Rose and her boyfriend were spotted on the red carpet at the New York City premiere of The Summer I Turned Pretty.
3. Gavin Casalegno as Jeremiah Fisher
Compared to his older sibling, Conrad Fisher, Jeremiah Fisher is more gregarious and active. Even though he and Belly have been inseparable since they were little, he started to have romantic feelings for her.
Already a seasoned actor, Gavin Casalegno, born on September 02, 1999, has been in several films, including 2014's Noah, starring Russell Crowe and Jennifer Connelly, and The Vampire Diaries, in which he played a younger version of Damon.
Although he's already a seasoned actor, Gavin Casalegno shot to fame in The Summer I Turned Pretty, playing the role of Jeremiah Fisher (Credit: Luca Ponti / IPA / INSTARimages / Amazon Studios)
The 23-year-old actor has also been featured in the film When The Game Stands Tall and had guest appearances in eight episodes of the TV series Walker, playing the role of Trevor Strand.
Model Larsen Thompson and actor Gavin Casalegno have been together since 2016, but rumors of a breakup circulated among fans.
4. Sean Kaufman as Steven Conklin
Belly has one sibling in The Summer I Turned Pretty, an elder brother named Steven. Like any loving brother, he enjoys teasing his little sister but looks out for her and is there whenever she needs him. Steven is close with both Conrad and Jeremiah.
In real life, Sean Kaufman was born in New York City on June 22, 2000. Manifest, Law & Order: Special Victims Unit, and FBI: Most Wanted are just a few of the shows in which he has appeared.
Sean Kaufman is one of the breakout stars of 2022, thanks to his role as Belly Conklin's brother Steven Conklin in The Summer I Turned Pretty (Credit: Ryan Hartford / startraksphoto / Cover Images / Amazon Studios)
This 22-year-old actor studied acting at Purchase College's conservatory after graduating from high school at New York City's LaGuardia High School's drama program.
After Minnie Mills celebrated Sean's birthday on June 23, 2022, with a touching Instagram post, speculation began that the two stars of The Summer I Turned Pretty were an item. On the other hand, rumors have it that Sean Kaufman is currently single.
5. Jackie Chung as Laurel Conklin
Belly and Steven's loving mother, Laurel Conklin, is also Susannah's closest confidante. Laurel and Susannah's friendship storyline is an integral part of the series, among the romantic entanglements and teen turmoil.
Jackie Chung, a Hong Kong native and seasoned theater performer, plays Laurel. Born on July 10, 1961, the 61-year-old icon has been acting professionally since 2005, so she is no newcomer to the stage.
Seasoned stage actress Jackie Chung is Belly Conklin's mom Laurel in The Summer I Turned Pretty (Credit: Ryan Hartford / startraksphoto / Cover Images / Amazon Studios)
The Summer I Turned Pretty is the actress's most prominent part. Still, she has also appeared in multiple episodes of Grey's Anatomy as Cleo Kim and the original series Deadbeat on Hulu, and Station 19 and Someone Else.
Jackie Chung has two children with her husband, Louis Ozawa, and she considers their dog, Atticus, a family member.
6. Rachel Blanchard as Susannah "Beck" Fisher
Rachel Blanchard's compelling presence as Susannah, mom to brothers Conrad and Jeremiah, is a highlight of the show. She exudes light and enchantment and enjoys having Belly as a daughter with Laurel.
Canadian-born actress Rachel Blanchard, born on March 19, 1976, plays the role of Susannah. Her acting career began in 1984 with a guest appearance on The Kids of Degrassi Street.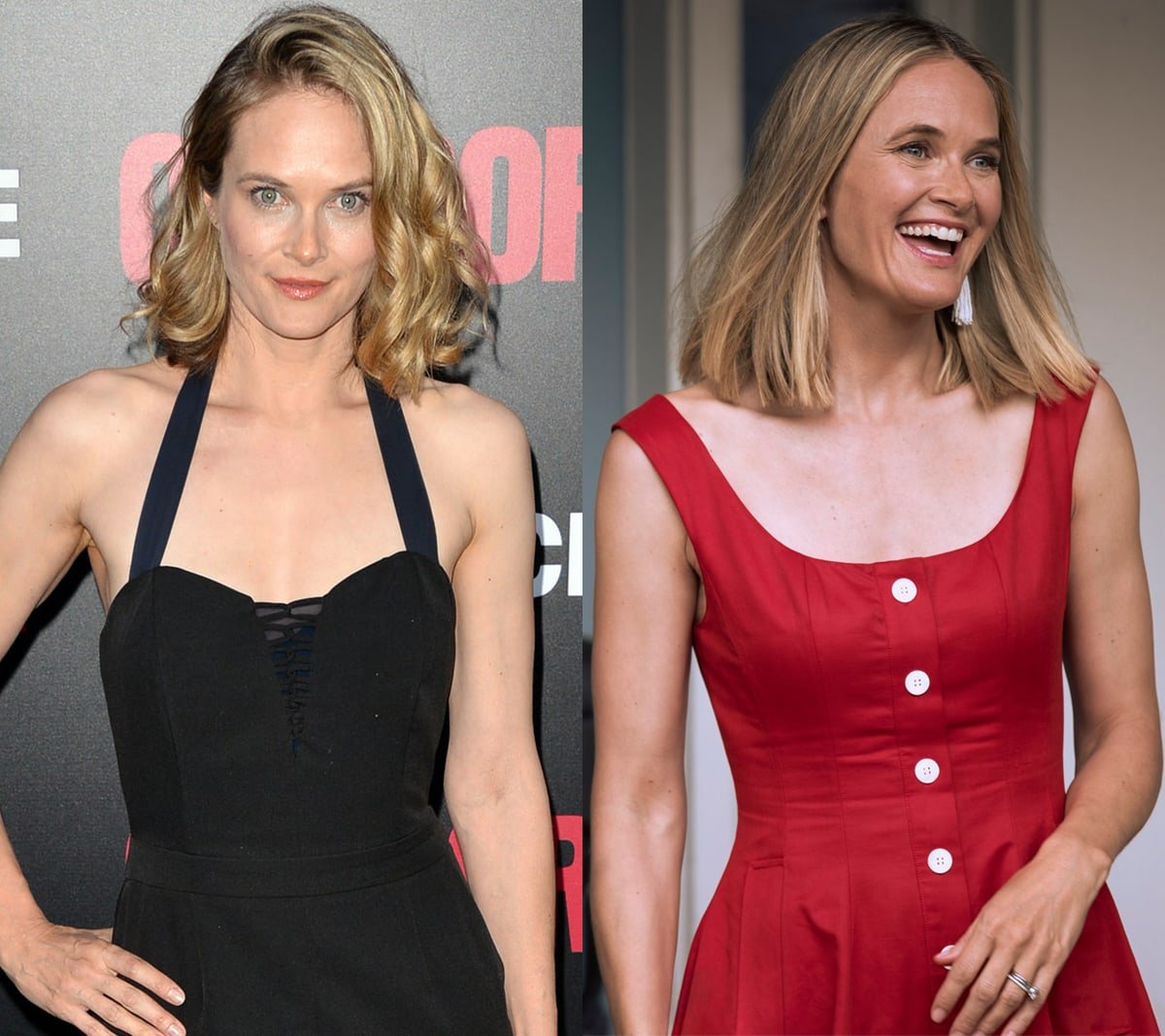 Canadian actress Rachel Blanchard is back on the small screen as Susannah Fisher in The Summer I Turned Pretty following her role as Emma in the comedy-drama You Me Her (Credit: Tony DiMaio / startraksphoto / Amazon Studios)
The 46-year-old star's notable roles include Kristen in the 1990s Nickelodeon TV series Are You Afraid Of The Dark?, Cher Horowitz in the Clueless TV series, Roxanne Richardson in 7th Heaven, Kitty Nygaard in Fargo, and the latest, Emma Trakarsky in You Me Her.
She has tied the knot with the dashing Jeremy Turner. Jeremy is an American composer and multi-instrumentalist who composed soundtracks to movies such as Five Came Back, Ode to Joy, and Marvel 616.
7. Minnie Mills as Shayla
One of the debutantes Belly encounters on Cousins Beach is Shayla, who is in a relationship with Steven. Minnie Mills made her acting debut with this role.
Minnie Mills was born in London on January 21, 2002, but she and her family moved to New York when she was four. Her mom is from South Korea, and her dad is from Canada.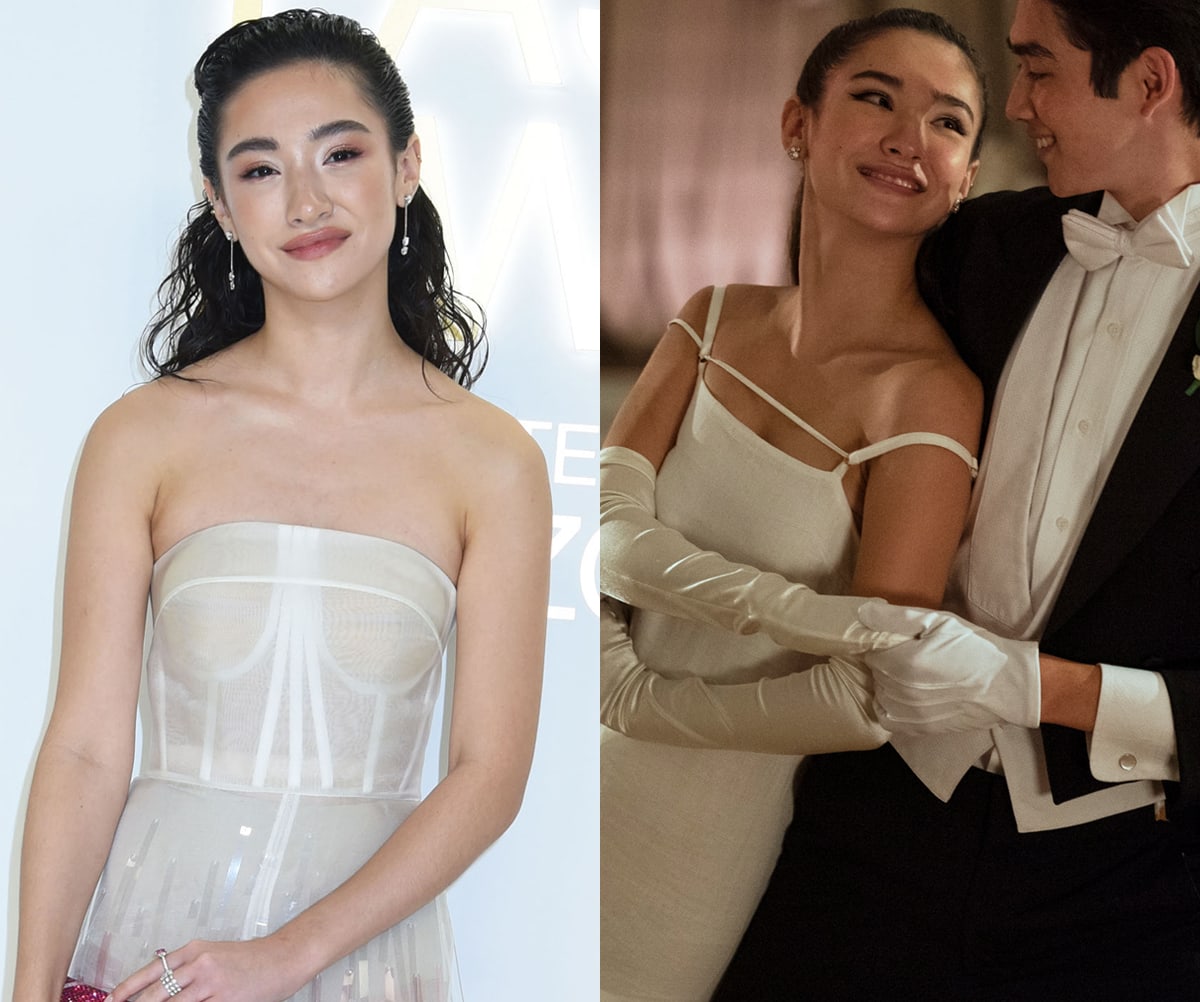 The Summer I Turned Pretty is Minnie Mills' first major acting credit (Credit: Darla Khazei / INSTARimages / Cover Images / Amazon Studios)
She got her acting chops at the Atlantic Theatre Company and the American Academy of Dramatic Arts before joining the cast of The Summer I Turned Pretty.
The 21-year-old actress and model is a Biomedical and Behavioral Neuroscience major at Columbia University in New York City.
She began her career as a child model and actor, appearing in campaigns for companies like Nike, H&M, and Tommy Hilfiger.
8. Rain Spencer as Taylor Jewel
While Belly is more reserved, her best buddy Taylor is energetic. In her role, actress Rain Spencer brings to life a feisty and devoted fashionista.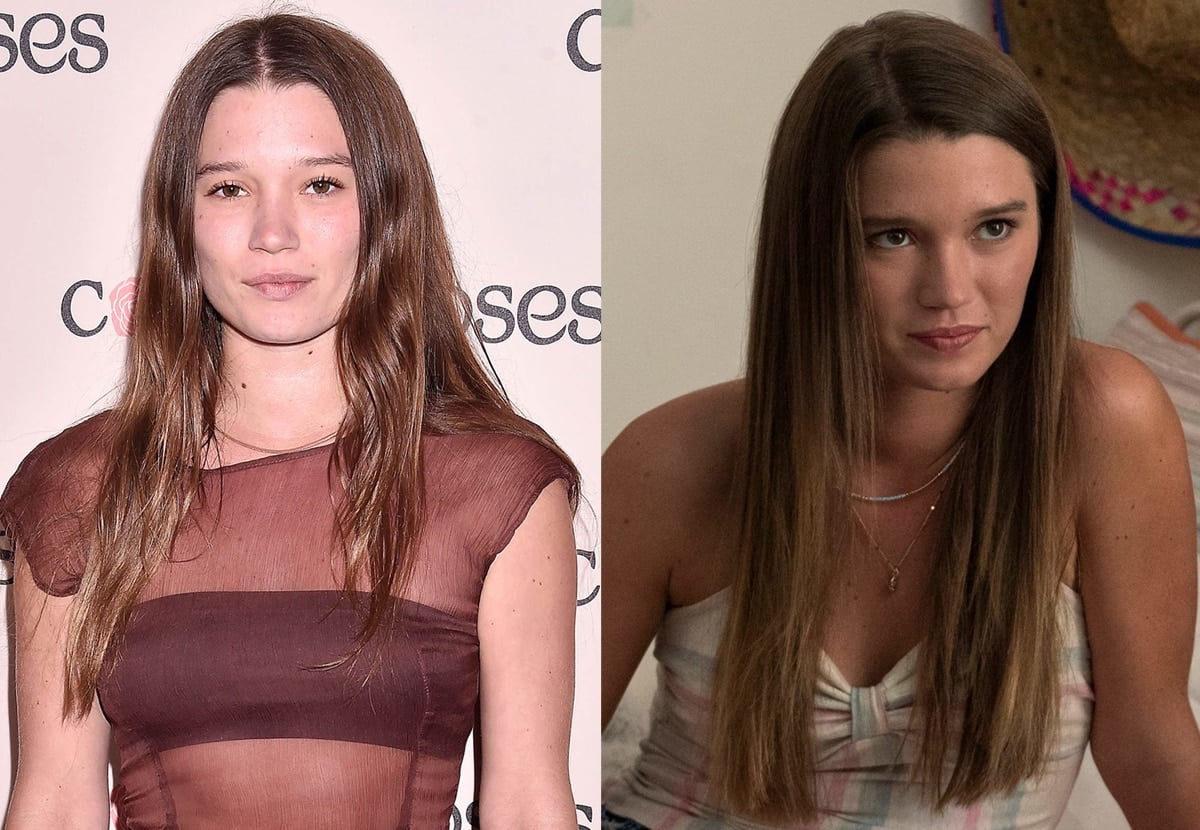 Rain Spencer, who plays Belly's childhood best friend Taylor Jewel in The Summer I Turned Pretty, received a Best Performance Award for her role in Good Girl Jane at the Tribeca Film Festival in 2022 (Credit: PAPIXS / INSTARimages / Amazon Studios)
The American actress Rain Spencer was born on February 21, 1999. The 23-year-old actress most recently acted in Good Girl Jane, which had its world premiere at the Tribeca Film Festival and earned the Best Performance award for the U.S. Narrative Feature.
She has also been seen on KoldCast TV's The Super Man.
9. Summer Madison as Nicole
As the summer progressed, audiences observed Belly and Conrad's budding romance and Conrad's pairing with Summer Madison's Nicole, Belly's "big sister" and fellow debutante.
Summer Madison made her professional acting debut in a 2018 short film titled Almost There but she's best known for her role as Nicole in The Summer I Turned Pretty (Credit: Faye's Vision / Cover Images / Amazon Studios)
Florida-native actress Summer Madison, born on July 7, 1999, made her acting debut in the 2018 short film Almost There. To pursue her Bachelor's degree, Summer transferred to Georgia State University.
The 23-year-old actress' previous credits include the ABC revival of The Wonder Years, the Showtime series First Wives Club, Nightmare Neighborhood Moms, and Emergency.
10. David Iacono as Cam Cameron
Belly's whale-loving middle school sweetheart, Cam Cameron, played by David Iacono, first met him at a Latin summer camp.
David Iacono, of Italian and Puerto Rican origin, was born on June 26, 2002, in Brooklyn, New York City. Like Lola Tung and Sean Kaufman, the 20-year-old celebrity attended and graduated from LaGuardia High School in 2020.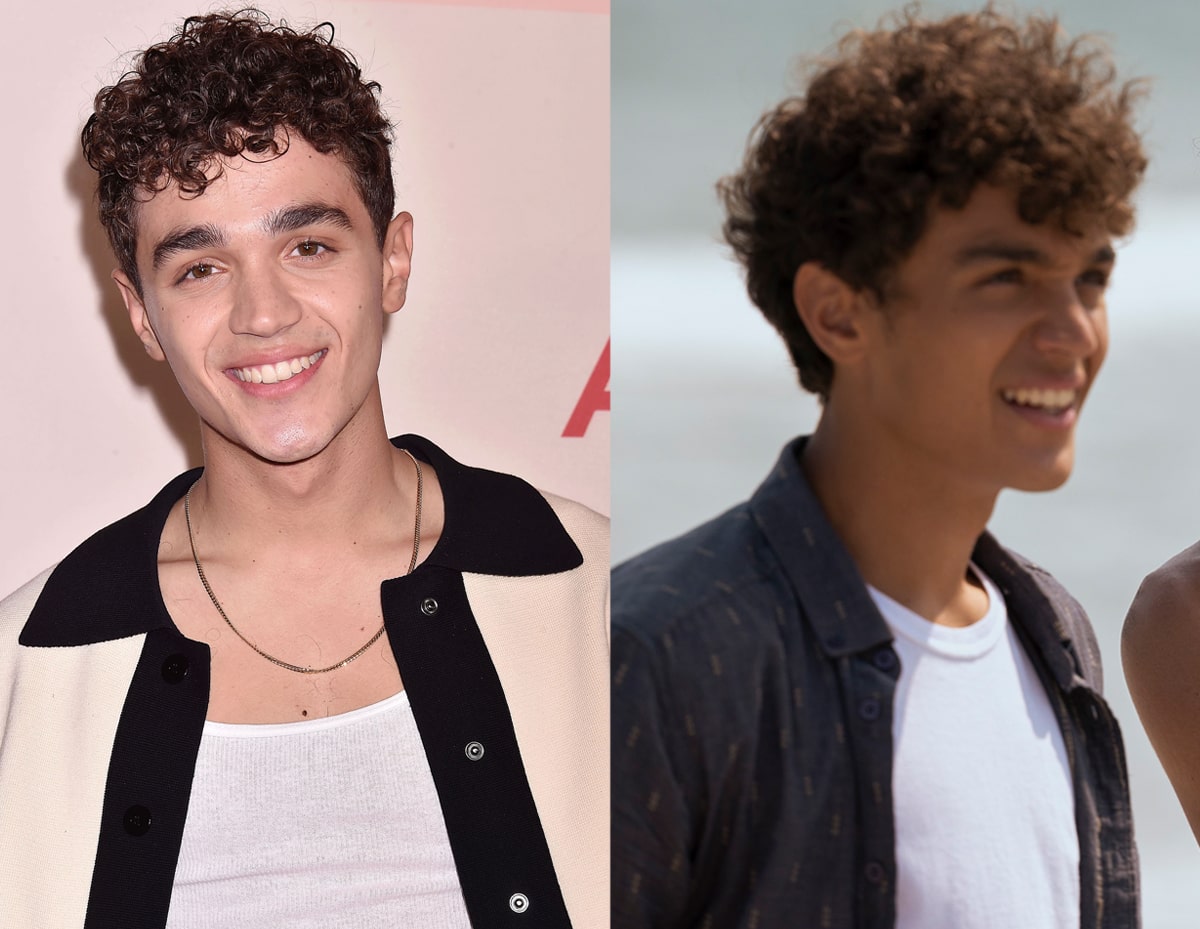 David Iacono made his onscreen debut in 2011 and has landed several recurring roles, including in the Netflix series Grand Army as Bo Orlov and more recently in The Summer I Turned Pretty as book smart Cam Cameron (Credit: PAPIXS / INSTARimages / Amazon Studios)
David Iacono has been featured on several popular TV episodes, including Grand Army on Netflix, The Flight Attendant on HBO Max, and City on a Hill on Showtime.
11. Alfredo Narciso as Cleveland Castillo
Cleveland Castillo, played by Alfredo Narciso, is a Filipino writer who has a rocky relationship with Laurel but ends up being a mentor to Conrad.
In Milwaukee, Wisconsin, on July 8, 1973, Alfred Narciso was born to a Brazilian mother and a Filipino father. In the middle of the 2010s, the star began to gain widespread attention, continuing a trend in 2002. He has appeared in numerous films and television shows, including House of Cards, Elementary, Jessica Jones, Manifest, and New Amsterdam.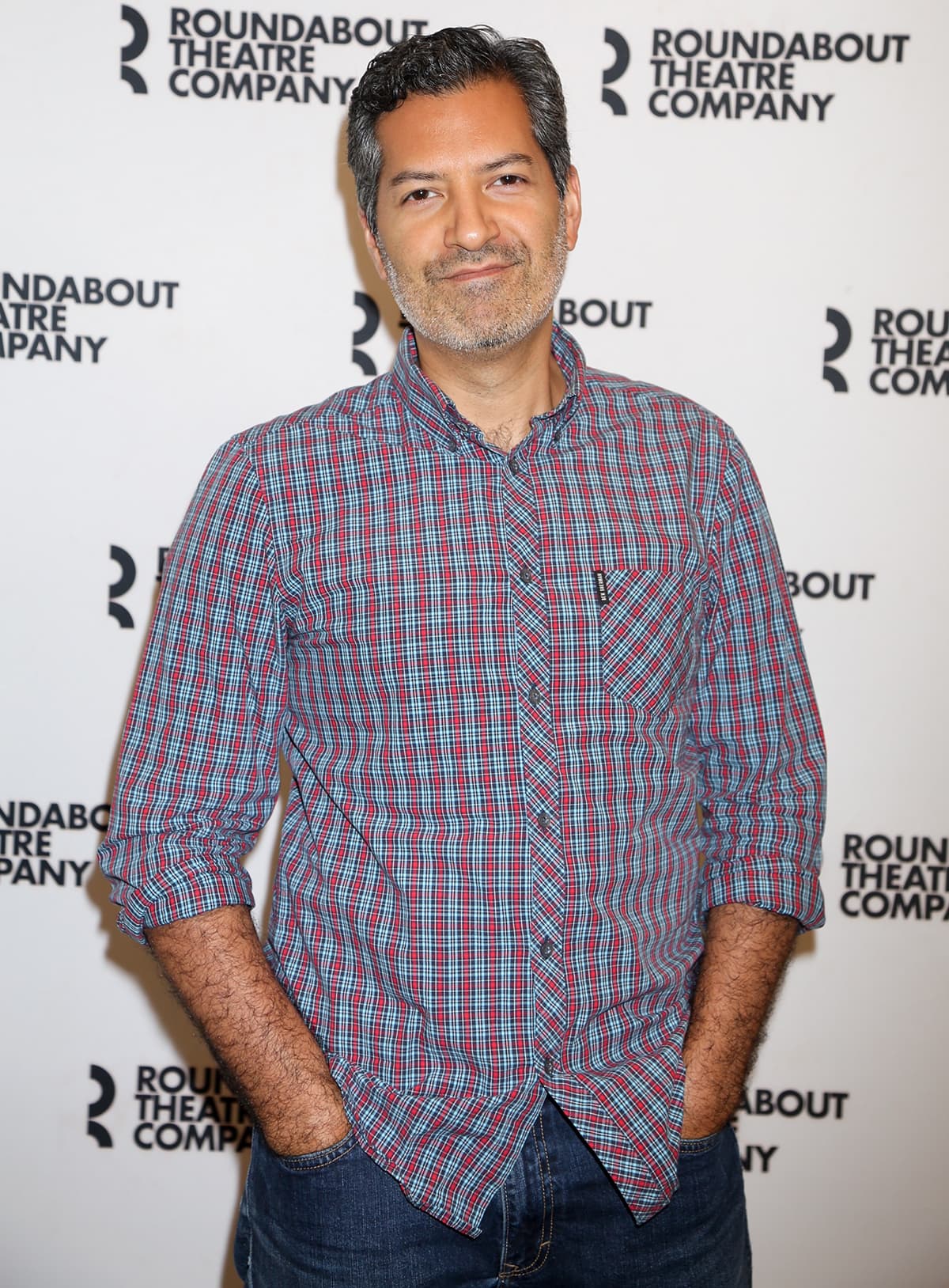 Alfredo Narciso is novelist Cleveland Castillo in The Summer I Turned Pretty (Credit: Adam Nemser / Startraksphoto)
In recognition of his work in The Two Princes podcast series, the 49-year-old actor was shortlisted for an Ambie Award in Best Performer in Audio Fiction. His performance in the 2011 short film Lullaby for Ray earned him an Award of Merit Accolade.
Alfredo and his wife, Elizabeth Narciso, have been married for a while and seem very content. Elizabeth has worked in the entertainment industry as both an actress and writer.
The cast of The Summer I Turned Pretty has come a long way since the show's premiere. From fresh-faced newcomers to seasoned veterans, these actors have continued to captivate audiences with their on-screen performances. We can't wait to see them again in Season 2!